Persona 5 Has Sold 2 Million Copies Worldwide
A most august milestone heading into the Game Awards.
12.03.17 - 10:05 PM
Persona fans rejoice! Atlus has shared a press release stating that sales for the most recent installment in the long running and much loved franchise, Persona 5 has sold 2 million copies worldwide.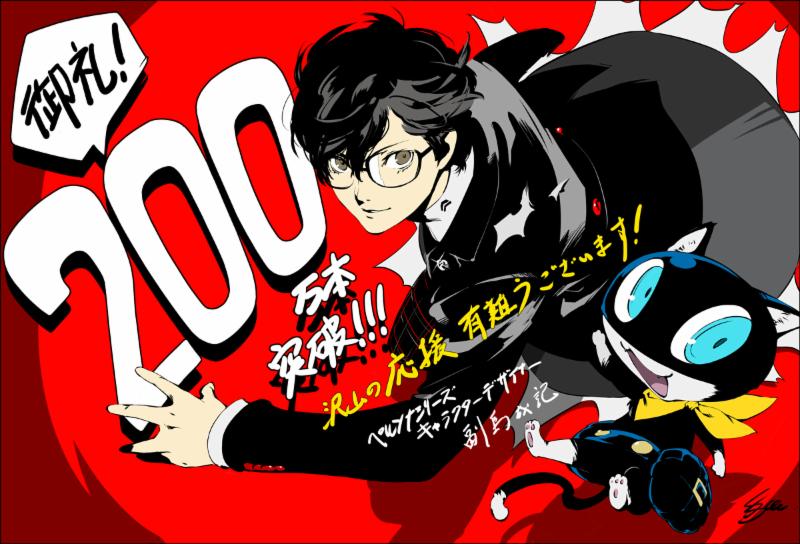 For those keeping score, it is important to note that this sales statistic relates to units sold to consumers and not just units shipped to retailers, making this news that much sweeter to those of us that love Persona (spoiler, most of our staff. I know... shocking...)
"This has been an incredible year for our company, one that represents our ambitions for Japanese games in the west," president and CEO of Atlus U.S.A. Naota Hiaraoka shared via the press release. "We are in the middle of experiencing tremendous growth, both in the west and abroad, and the sales of Persona 5 represent a new level of expectation for fans of the genre. Once seen as niche, Persona 5 is one of the most important titles this year, proving interest in this category is expanding. We look forward to delivering more incredible games to our fans next year."
THIS IS MOST GOOD. Indeed, for quite a few years now a slew of stellar games once thought too niche for major success have done quite well, like Ni no Kuni on PlayStation 3 and this year's NieR: Automata. Hopefully the trend will continue.
Either way, RPGs seem to be alive and thriving, and Persona 5 has had an excellent year.