Week in Review, 12/2/2017
Happy Xenoblade Weekend!
12.02.17 - 7:53 PM
It's out, it is finally out, and we can all enjoy Xenoblade Chronicles 2. But hey even though it may be the most important news this week it isn't the only thing worth talking about, we still have a lot more news and reviews for everyone. So this week we have reviews from Rob Rogan and Derek Heemsbergen, news stories from John Alas and Mike Salbato, and of course more of our continuing Final Fantasy 30th Anniversary feature.
Review by Rob Rogan
Since January, when that fantastic Nintendo Direct aired, we have all been patiently waiting for Xenoblade Chronicles 2. Now that it has finally arrived a sigh of relief can be heard because it is as good as we hoped it was. Rob Rogan put in over 90 hours to get his review of the game done in time, and everyone should check it out if you are still on the fence. If that's not enough, we will be doing a full blind playthrough of the game in the coming weeks over on our Twitch channel starting on Sunday. So you can indulge yourself in plenty of Xenoblade Chronicles 2 for weeks to come.
Feature by the RPGFan Staff
I know it is hard to believe sometimes, but it has been 30 years since the original release of Final Fantasy. And if it wasn't for Final Fantasy, we might have never seen the RPG genre develop into the form we know and love. So in honor of those 30 years, the RPGFan staff will be posting a bunch of impressive Final Fantasy features each week. This week we have the additions of Memorias of Final Fantasy III and IV and two excellent articles on the production of Final Fantasy XIII and the Dad of Light TV show for Final Fantasy XIV.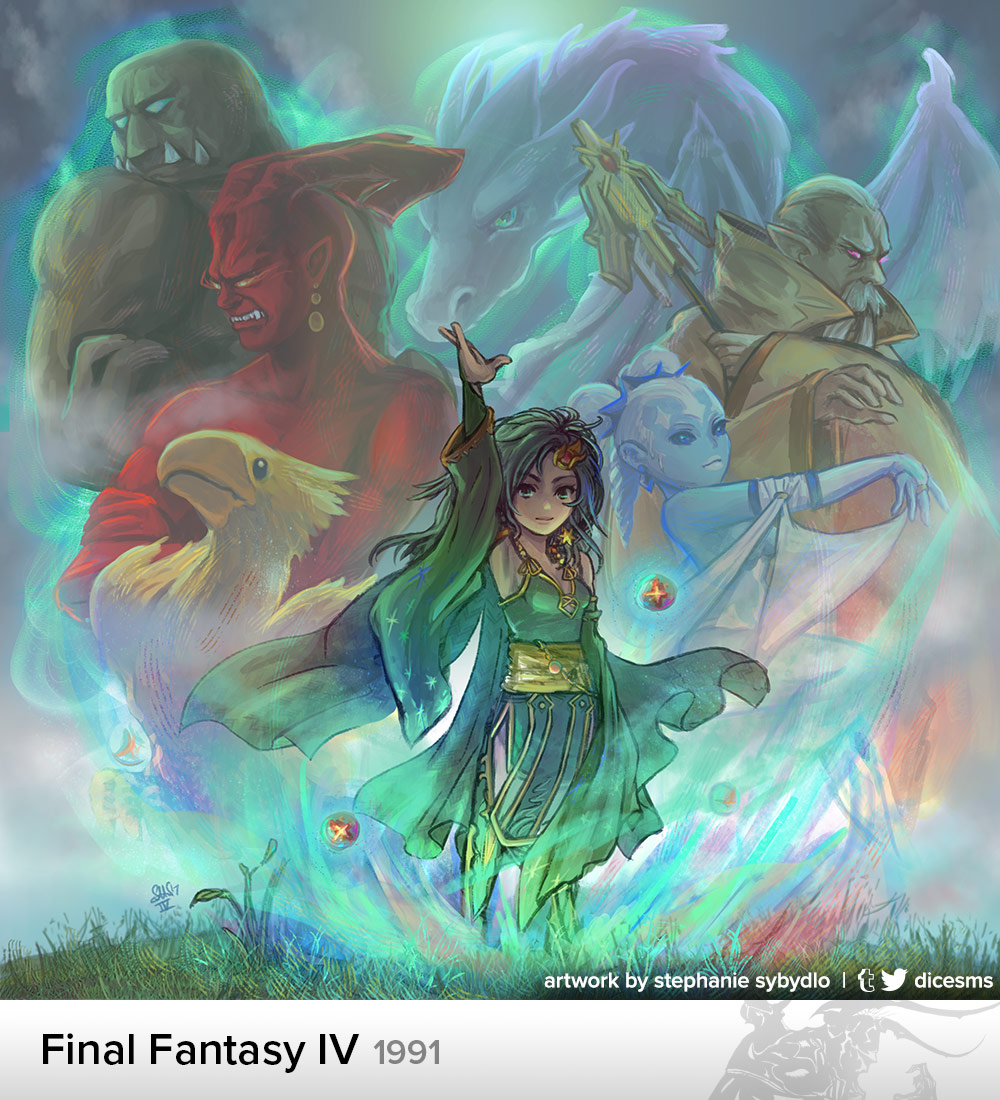 Story by Mike Salbato
I think we all knew that Shin Megami Tensei V was inevitably coming to the west, but it is nice to have some confirmation. So if you haven't seen the recent announcement trailer for SMT V, then you're in luck because it is now in English. I am still super hyped for this game, maybe more so than a particular game that just released. Now we just wait patiently for a release date.
Story by John Alas
So I guess they are going to milk the hell out of Final Fantasy XV for a long time. I still think that a lot of these DLCs should have just been part of the game, and the ability to switch between characters should have been a thing as well. But I guess it is nice to get this stuff, better late than never. I am still trying to imagine just how Episode Ardyn will play; we will just have to wait and see.
Review by Derek Heemsbergen
If you haven't scratched that Falcom itch in a while then now is a great time to do so. Zwei is finally out, and Derek Heemsbergen has his review of this Falcom classic. Along with this excellent review, there is also great news if you're a fan of Zwei. You will be happy to know that the original game will also be heading to the west shortly as well in a recent announcement from XSEED.
And that's a wrap for this week. Be sure to check back on the front page for all your RPG news and reviews.