Fallout 4: Game of the Year Edition to Release on September 26
Return to the Commonwealth with every add-on since launch.
08.12.17 - 12:12 AM
Bethesda Softworks has announced that they will be giving the world a 'Game of the Year Edition' for Fallout 4 this fall, even being so kind as to give the game a release date of September 26th. It will be available on PlayStation 4, Xbox One, and PC.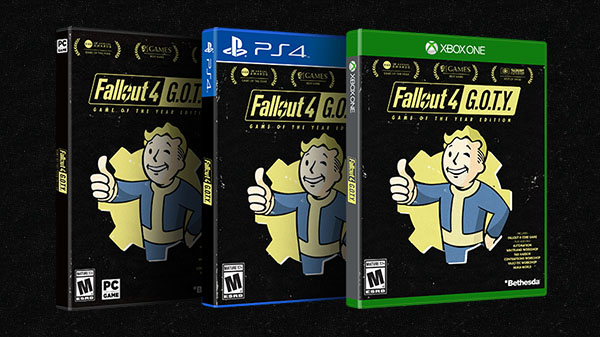 The Fallout 4: Game of the Year will come with every major update since the games launch back in November of 2015. That means the graphical enhancements, playing mods for free, survival mode, and all six pieces of official downloadable content from Far Harbor to the Automatron.
For the most inspired of Fallout fans, Bethesda will be offering a Pip-Boy collector's edition for Fallout 4: Game of the Year Edition. It will only be available in North America, and it will cost $99.99.
If your memory of Fallout 4 is hazy, you can check out our review of the game here.