Dragon Quest I, II, and III Are Headed to PS4 and 3DS In Japan This August
With the first two releasing on the 10th.
08.06.17 - 10:07 PM
Square Enix released some great news for classic Dragon Quest fans at Dragon Quest Summer Festival 2017 in Tokyo: Dragon Quest I, II, and III will be making their way to the PlayStation 4 and 3DS this month.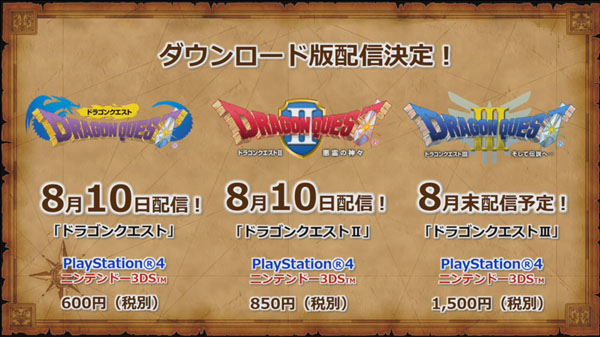 The releases start on August 10th when Square Enix will release Dragon Quest and Dragon Quest II for 600 yen and 850 yen respectively. Dragon Quest III will release sometime in late August for 1,500 yen.
For owners of Dragon Quest XI: Echoes of an Elusive Age, it is currently possible for you to get the original Dragon Quest for free by clearing the game and and using a specific 'Restoration Spell'.