The Regalia From Final Fantasy XV is Coming to Forza Horizon 3
And it will be free to players of either game.
08.01.17 - 1:22 PM
Microsoft recently announced at ChinaJoy 2017 that the Regalia from Final Fantasy XV (aka the Brosmobile) will be making its way to Forza Horizon 3.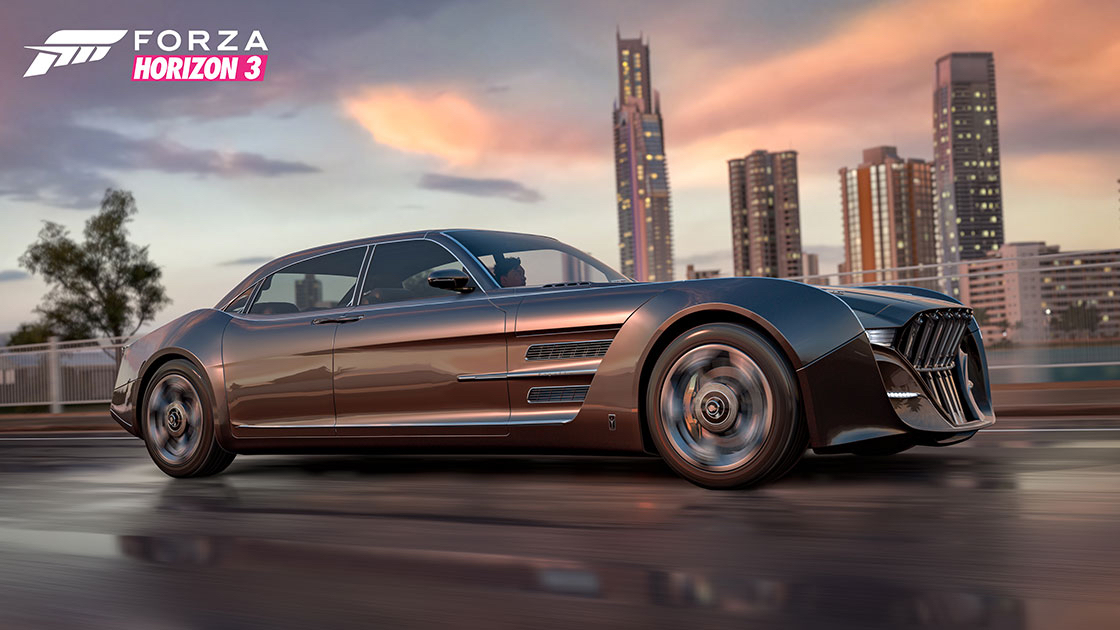 The most glorious of regal mobiles will be available to all players of both Forza Horizon 3 and Final Fantasy XV free of charge starting August 1st. The only catch, you have to have played either game by August 1st. For gamers who have played Forza Horizon 3, you will receive you the Regalia and be able to redeem it through the in-game messaging system. For the Final Fantasy XV players, a code to redeem the Regalia for Forza Horizon 3 will be sent your way via the Xbox Live Messaging System.
Microsoft wrote that "with its massive heft, intricate body details, and luxurious interior, the Regalia is a unique addition to the world of Forza Horizon 3." You can check out the Regalia in action in the trailer below.