Dragon Quest XI Introduces and Details New Equipment Upgrade System.
More engaging than usual.
05.25.17 - 8:55 PM
Square Enix has detailed Dragon Quest XI: In Search of Departed Time's Mysterious Smithing system, aka the equipment mechanic that allows players to create and strengthen weapons, armor and accessories via the latest issue of Weekly Jump.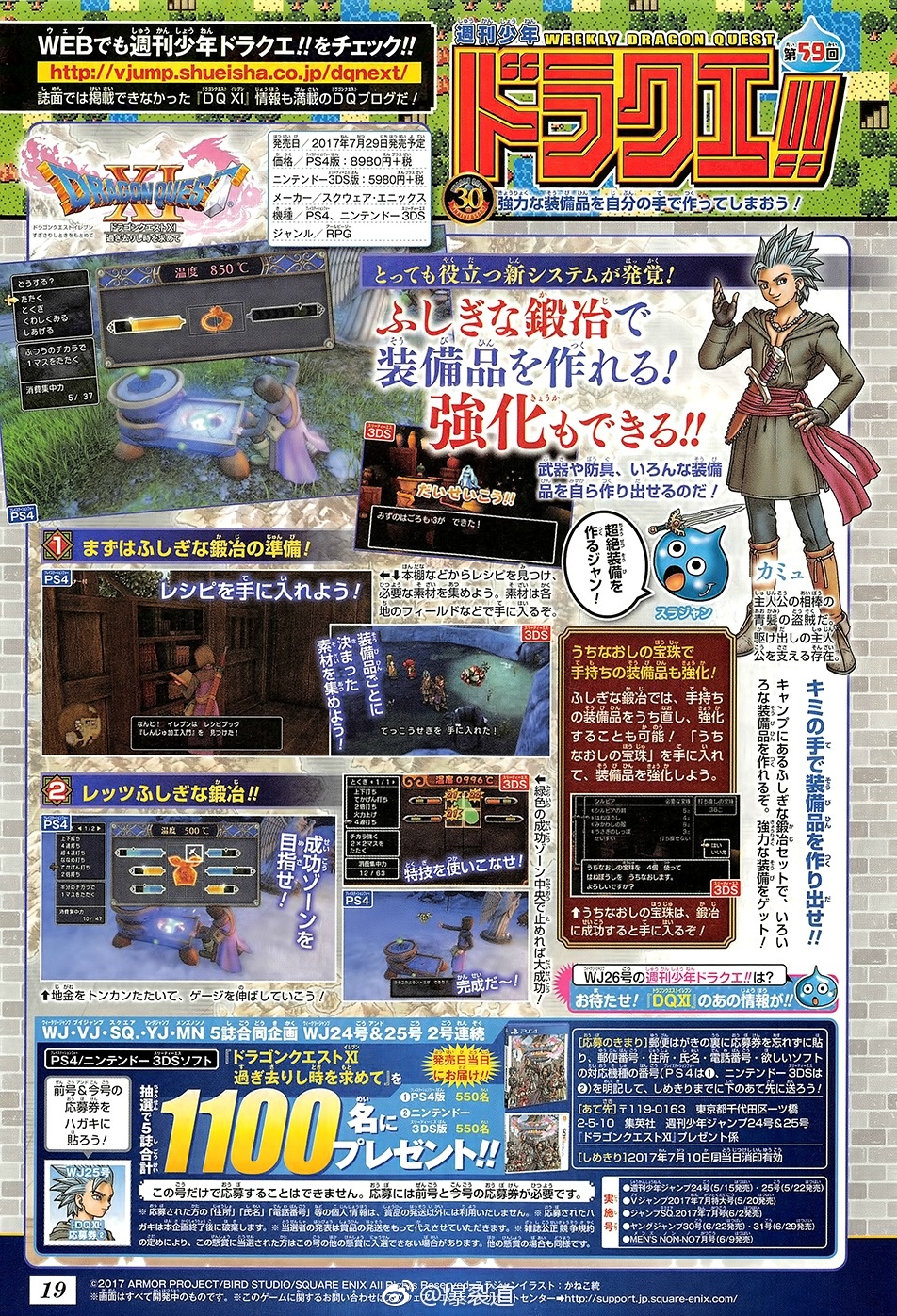 The process involves the following three steps: First, the recipe must be found on a bookshelf or treasure chest. Next, the required materials must be gathered. Finally, the Mysterious Smithing process can begin. Players will strike away at the ores to fill gauges on screen, aiming for success zones. There will be skill that increases smithing success rate, making it easier to create better equipment. Equipment can also be enhanced with items called "Restrike Gems" to power up your preferred weapons.
Dragon Quest XI: In Search of Departed Time is due for release in Japan on July 29th for PlayStation 4 and 3DS. A Switch version is planned but the release date has not been revealed. Square Enix does not currently have plans for an international release, but we will keep you posted as soon as we hear new information.