Dragon Quest XI Pics Detail Combat Systems
In search of departed screen shots.
05.17.17 - 9:46 AM
Official details and screenshots from Weekly Jump magazine and Square Enix give greater details on the combat in the upcoming Dragon Quest XI: In Search of Departed Time. First, Weekly Jump discusses the ability to ride defeated monsters to access new areas of the map.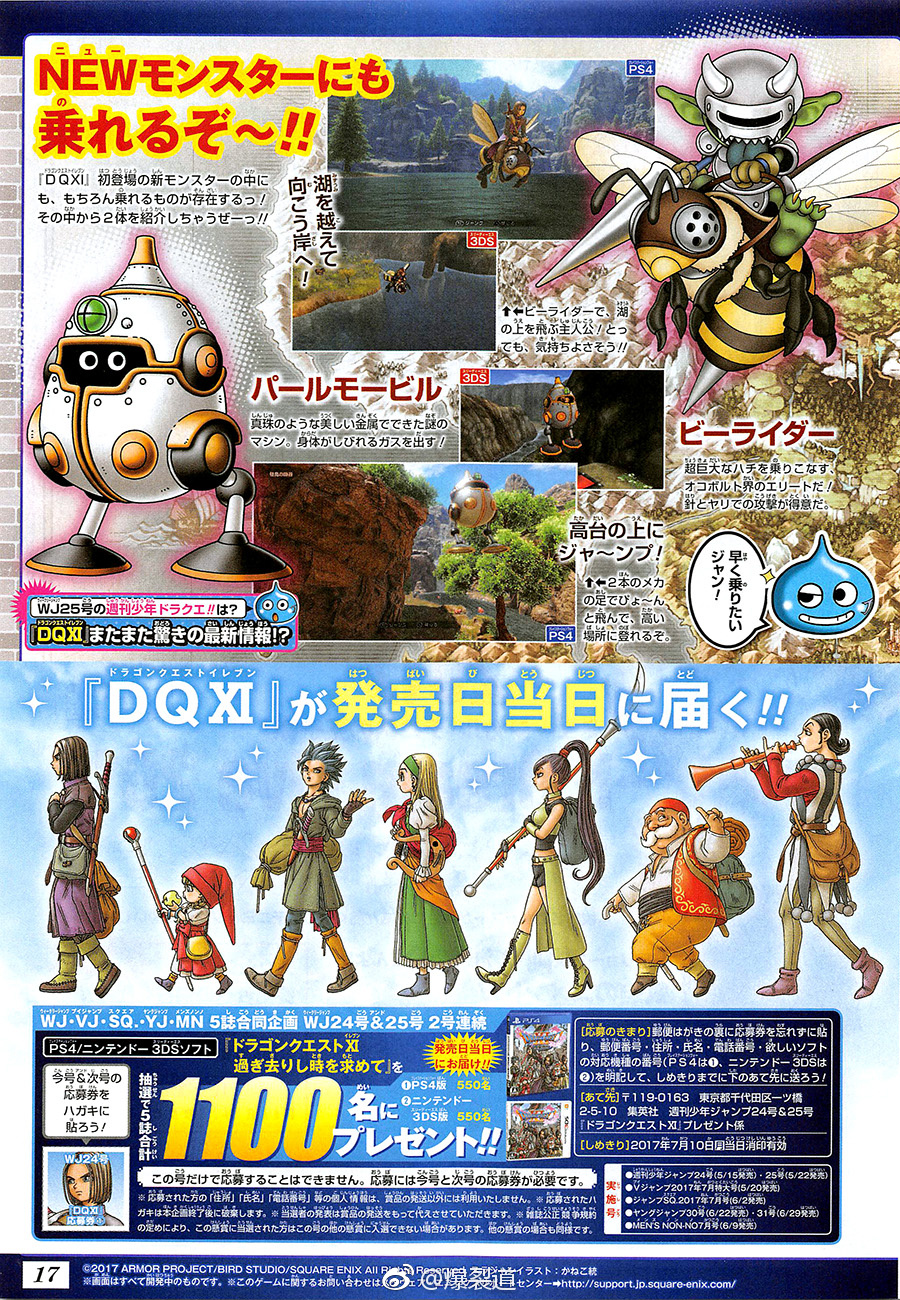 Monsters include Dragon Riders, Skull Riders, Pearl Mobiles, and Bee Riders. For example, defeating a Skull Rider will allow you to scale walls and cliffs on a six-legged mount. Defeat a Pearl Mobile to jump to higher areas, and Bee Riders to fly short distances.
The official Square Enix site discusses both Zone and Link systems. Entering a Zone state will boost combat abilities and can be useful to get your characters out of difficult battles. However, enemies also possess the ability. Moreover, the impact is greater when the entire party enters Zone. When multiple party members are in Zone, they can combine abilities to perform a Link technique. For example, Camus and the protagonist can join up to execute Falcon Dance.
Dragon Quest XI: In Search of Departed Time comes out in Japan on July 29th for PS4 and 3DS. A Switch version has been announced but no date given. You can catch all the latest screenshots in our updated gallery.