Week in Review, 5/5/2017
April showers bring May RPGs?
05.05.17 - 7:59 PM
April was a great month for RPGs, but May is finally here with a few excellent games as well. Not to mention the fact that we are getting some early announcements on a few games well before E3. If you missed any of the new this week, we got you covered with news stories from Mike Salbato, Peter Triezenberg, Keegan Lee, and Trent Argirov, plus reviews from Derek Heemsbergen and Bob Richardson.
Story by Mike Salbato
Final Fantasy XIV will be releasing its second expansion Stormblood on June 20th, so there is a lot of news and media that will be releasing over the next two(ish) months in anticipation for its release. We may still be waiting on those announced battle system changes, but at least in this last Live Letter, we learned a bit more about Stormblood. Also, it comes with a pretty cool benchmark to check out and test how your powerful PC is.
Story by Peter Triezenberg
It has been ten years since The Legend of Heroes: Trails in the Sky the 3rd released in Japan, and the exciting finale of the series is finally available for everyone in North America. If you haven't checked out the series, I can't recommend it enough, and now you don't even have to wait to see the end!
Review by Derek Heemsbergen
Take Dragon Quest and mash it together with Dynasty Warriors and you get Dragon Quest Heroes. The second game in the series where you murder hundreds of adorable slimes at a time only to fight a hundred more a few seconds later. Get the full details in Derek Heemsbergen's review.
Story by Keegan Lee
Sequels are fun; trilogies are even better, and Darksiders will now be a trilogy thanks to THQ Nordic's announcement of Darksiders III. This time players take control of Fury, the most powerful of the Four Horsemen. She has a whip which automatically makes her cool as all hell.
Review by Bob Richardson
Telltale is racing toward the climax of their The Walking Dead series with the 4th installment in the current season. If you're a fan of the show or the comic books, then you should check out the Telltale games as each one adds to The Walking Dead mythos. But don't take my word for it: check out Bob Richardson's reviews to get a more in-depth look at them.
Story by Trent Argirov
Gaming can be an expensive hobby. Games aren't cheap, and the often never-ending stream of awesome games doesn't help the wallet so much. Sometimes, however, the gaming gods are kind and give us awesome deals like the current PSN sale going on right now. If you're looking for some kickass RPGs to play, give this deal a chance and find something you like for cheap!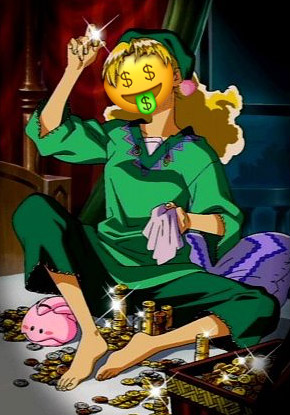 And that's a wrap for this week. Be sure to check back on the front page for all your RPG news and reviews.