Week in Review, 4/28/2017
Vaan's abs!
04.28.17 - 5:05 PM
The weather is getting warmer, and so is the RPG news front. A lot of exciting news this week as we count the days until E3. I know can't wait for June to hear all about the new RPGs that will be coming out. This week we have new stories from Peter Triezenberg, Keegan Lee, and Scott Clay with reviews from Rob Rogan and Patrick Gann.
Story by Peter Triezenberg
After last week's announcement of Bandai Namco's new IP Code Vein, we got some new information this week on the exciting new title. We are still waiting for a bit more in-depth information about the game, but from what we have heard and from what we have seen it looks to become a pretty awesome game.
Story by Keegan Lee
I think everyone expected this after the huge success that Persona 5 has been and with the way Atlus usually approaches its spin-offs to the series. I already find myself grooving to the music in Persona 5, and I can't wait for another Dancing All Night spin-off: even if they are cringe-worthy, I can't help but love it.
Review by Rob Rogan
Not every game makes a smooth transition from PC to console and vice versa. In our first review for The Silver Case, Robert Fenner took a look at the PC version of The Silver Case and ended up liking the game, but did the PS4 version live up to its counterpart? Find out in Rob Rogan's PS4 review.
Story by Peter Triezenberg
Some new media and information for The Legend of Heroes: Trails of Cold Steel III came our way, and of course, we needed to share it with you. It may not be much, but as we inch closer to the release of the game I am sure more information will keep flowing in. For now, try to be patient.
Review by Patrick Gann
NieR: Automata is a fantastic sequel with an amazing soundtrack. The question is, however; is the the OST better than the original? Check out Patrick Gann's OST review for the full lowdown on this wonderful soundtrack.
Story by Peter Triezenberg
Fans of Danganronpa and RPG fans will be happy to hear that the staff behind the Danganronpa games are creating a new IP called Zanki Zero that mixes survival elements with RPG elements. The concept sounds like an awesome combination of gameplay elements. Hopefully, we learn more soon.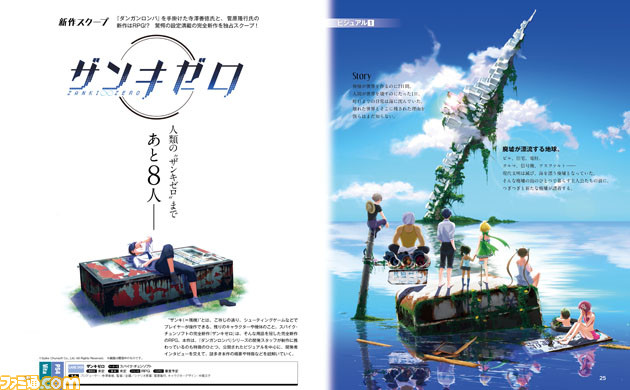 Story by Scott Clay
Final Fantasy XII: The Zodiac Age is right around the corner, and Square Enix is showing off a lot of the remastered version of the game, including multiple trailers and some livestreamed gameplay. I am still never using Vaan when this game comes out.
And that's a wrap for this week. Be sure to check back on the front page for all your RPG news and reviews.