NIS America Announces The Great Disgaea Switch-Away
Check it out dood!
04.21.17 - 7:51 PM
To celebrate the May 23rd release of Disgaea 5 Complete, NIS America has announced an all new sweepstakes, entitled The Great Disgaea Switch-Stakes. As one can assume from the title, seven lucky entrants will win a limited edition copy of Disgaea 5 Complete, along with their very own Nintendo Switch!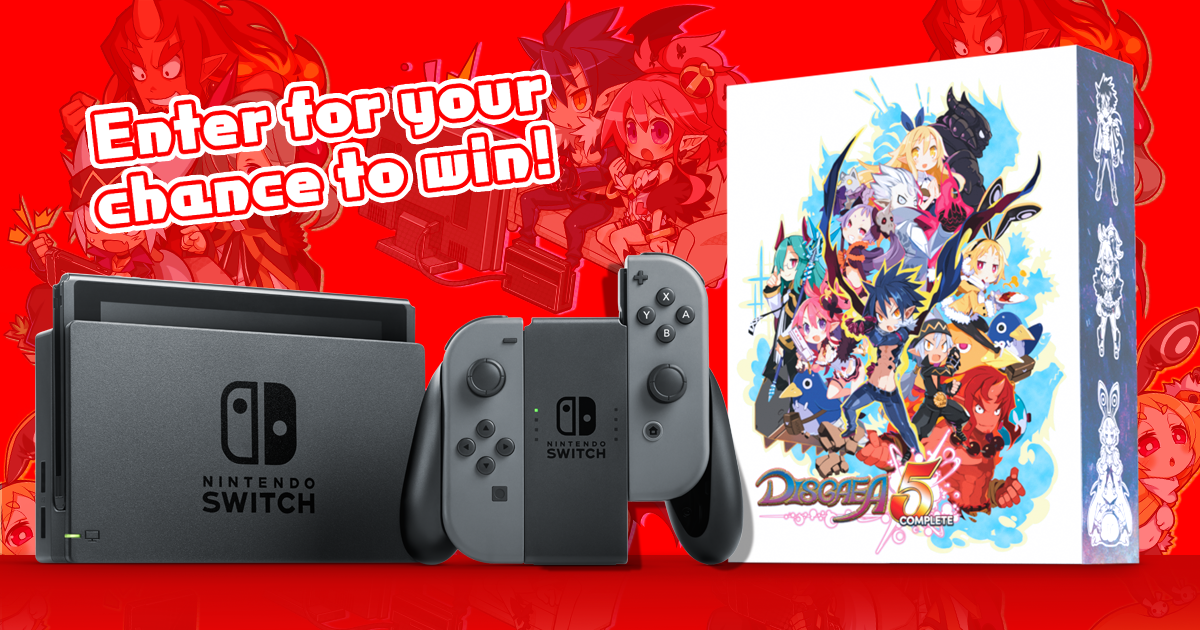 The sweepstakes will run for three weeks, starting on April 18th at 10:00 AM PST to May 9th, 11:59 PM PST. For more information, and to enter the contest, you can check out the sweepstakes page here.
Disgaea 5 Complete comes out May 23rd for the Nintendo Switch in North America, with a European release scheduled for May 26th. Stay tuned to RPGFan for more news and info.