Bandai Namco Announces New Action RPG: Code Vein
Intriguing art style.
04.19.17 - 2:25 PM
Bandai Namco revealed via Famitsu Code Vein, a new "dungeon exploration type hard action RPG" developed by the team behind God Eater. The title is due for a 2018 release for consoles, although the platform(s) are yet to be revealed. Code Vein was teased via a short video last week that can be viewed below.
The game is set in a dystopian future where everything has gone to ruin. Players will play as Revenants, vampires that possess supernatural abilities with a mission to challenge the widely accepted truths of their world. Humans become Revenants after having "transcended humanity", but the trade off is losing their memories as a human. However, a Revenant short on blood will turn into a monster called a "Lost".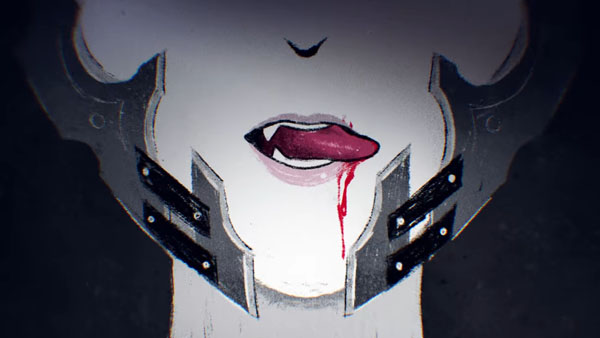 Gameplay features will include a buddy system that is essential to progressing in the game. During dungeons players will be allowed to bring one ally for assistance. The weapon selection revealed so far includes, great swords, one-handed swords, spears and hammers.
There are two terms are used frequently: Blood Veil and Tempered Blood. Blood Veil is a Revenant made piece of equipment that absorbs the blood of Losts. It is usually shaped as a piece of clothing and used as armor. Tempered Blood is a special ability that can be used to strengthen yourself, weaken enemies or attack directly. It is triggered after a successful blood sucking attack with the Blood Veil.
Development is 35 percent complete and run with Unreal Engine 4. A trailer is expected during the official world wide reveal on April 20th while a gameplay trailer is expected to follow in early May.