Layton's Mystery Journey Releases on 3DS in Japan and Smartphones Worldwide on July 20th
Professor Layton's daughter is about to take center stage!
04.17.17 - 9:39 AM
Developer Level-5 has announced that the game formerly known as Lady Layton: The Millionaire Ariadoneís Conspiracy will release under the new name Laytonís Mystery Journey: Katrielle and The Millionaireís Conspiracy. The newest addition to the Layton legacy will release on 3DS in Japan and on smartphones worldwide on July 20th.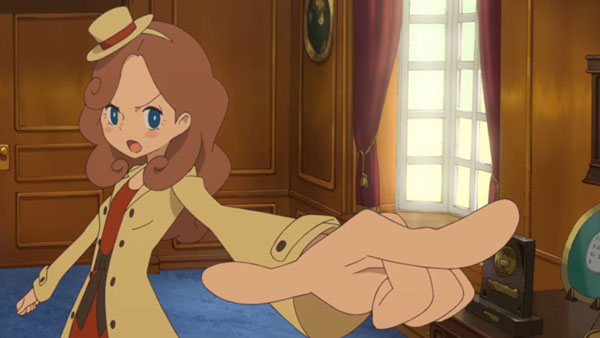 While a western release for the 3DS version of the game has not yet been confirmed, the press release did mention that Layton's Mystery Journey would launch in Japan first, which is a pretty strong inference that the game will make its way west on Nintendo's clam shell. The 3DS version of the game will cost 4,800 yen in Japan, while the Android and iOS iteration will cost 1,900 yen and will have item based in-app purchases. If in-app purchases aren't your thing, Level-5 says you can reach the ending without them (thankfully). The supported languages for the game include Japanese, English, French, Italian, German, Spanish, Dutch, and Korean.

You can check out a comparison of the same screenshot between the 3DS and smartphone versions below:
3DS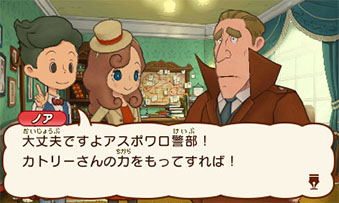 iOS and Android