Week in Review, 3/31/2017
Only a few more days to go.
04.01.17 - 12:26 AM
One of the most anticipated jRPGs of the year is only four days away, and as we all patiently await it, the RPG news never stops coming. If you missed anything this week, we've got you covered with news stories from Trent Argirov, Keegan Lee, John Alas, Peter Triezenberg and reviews from Alana Hagues and Samer Farag.
Review by Samer Fang
Four days that is all we have to wait to play Persona 5, but if you need something to hold you over, there is always the option of checking out the OST for the game. And wouldn't you know it, we have a review for the OST from our music team's Samer Farag. It's Persona, and it's Persona music, enough said, check it out.
Story by Trent Argirov
Flying in under the radar this week was the remastered release of Zero Escape games for the PS4. If you have never got a chance to play Nine Hours, Nine Persons, Nine Doors or it's sequel Zero Escape: Virtue's Last Reward then now's a fabulous time to pick up this collection and enjoy these fantastic visual novels.
Story by Keegan Lee
April is jam packed with some amazing games, including Fire Emblem Echoes at the end of the month. To celebrate the release of the game, Nintendo has a sweet limited edition you can snag along with a new trailer to hold you over until the game's release. As is the case with most limited editions, act quickly or regret it later.
Review by Alana Hagues
Here at RPGFan, we try to give you the best reviews we possibly can for every RPG that hits the streets. Sometimes we love a game so much we give it another review, as is the case with NieR: Automata. You heard what Samer Farag had to say on the game, now learn what Alana Hagues has to say about it in her review.
Story by John Alas
I try to forget that Star Ocean 4 and Star Ocean 5 exist, and like many, I firmly believe that the last good Star Ocean game was Star Ocean: Till The End of Time way-way back on the PS2. Thankfully, if you missed it the first time, you can check out the remastered version heading to the Japanese PSN. Hopefully, we get a western release as well.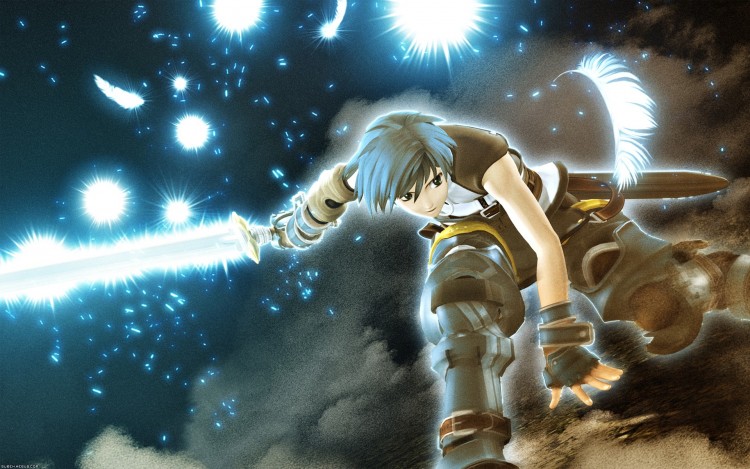 Story by Peter Triezenberg
In case you missed the news last week, Radiant Historia is getting a remaster for the 3DS. This week, we got two new videos for it, including a trailer and some excellent gameplay footage. This game is good, a remastered version of the game is even better. Hopefully, it makes its way to our shores as well.
Story by John Alas
Like I say every week, if we go one week without Final Fantasy XV news, it will be a miracle. This week for the release of the Episode: Gladious DLC, Square Enix released an extended version of the teaser trailer for Episode: Prompto. Don't pull the trigger, Prompto!
And that's a wrap for this week. Be sure to check back on the front page for all your RPG news and reviews.