Akiba's Beat Delayed to Spring 2017
And Europe will get a swanky limited edition.
01.29.17 - 11:44 PM
Akiba's Beat has been delayed until Spring 2017. While that release window falls in line with North America, European gamers were supposed to receive the game in the first quarter of 2017, but PQube (the game's European publisher) have announced that is not to be. But there is a sliver lining to the delay; Europe will receive a limited edition for the game available through select retailers. The limited edition will be exclusive to GAME in the UK.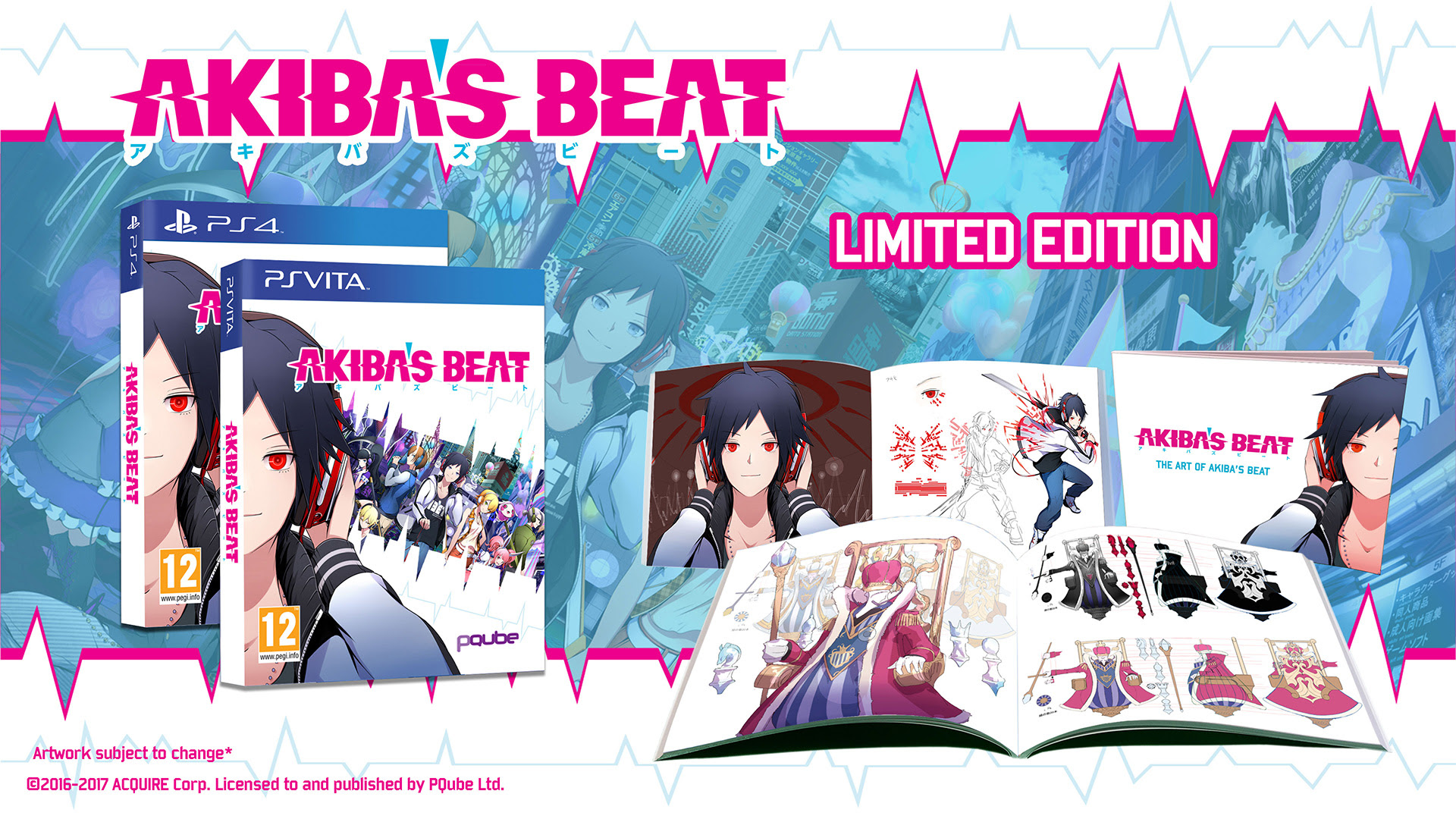 If you have never heard of Akiba's Beat read the game's synopsis below:
Set in an accurate but hyper-stylized recreation of Akihabara, the world-famous district of Tokyo where technology meets culture, Akiba's Beat is an action RPG with real-time party based combat. As dark forces descend on the town, the people's memories, hopes and dreams manifest in reality and warp Akihabara in strange ways, threatening the very fabric of space and time!
It is up to self-professed NEET, Asahi Tachibana, to lead a rag-tag group of chosen ones to take on the freakish manifestations of Akihabara in this action RPG. Meet Akiba's colourful characters and form your best team to take on fantasies come to life!
Akiba's Beat is currently available in Japan and will be available on both PlayStation 4 and PS Vita when it is released in other territories.