Atlus Launches Shin Megami Tensei 25th Anniversary Project Website
Could Persona 5 and SMT 5 come out in the same year?
01.11.17 - 10:07 AM
2017 is a year chock-full of anniversaries and among them is Shin Megami Tensei's 25th. This revered series of hardcore JRPGs got its start back in 1992 (before I was born) on the Super Famicom in Japan and now, 25 years later, Atlus seems to be planning something big to celebrate. The 25th anniversary project was launched along with a statement from Atlus on the series' official Twitter: "The Shin Megami Tensei series 25th anniversary project has begun! A special site has been opened. We've also renewed this account for the 25th anniversary! Please look forward to more updates. Everyone, please take care of us in 2017!"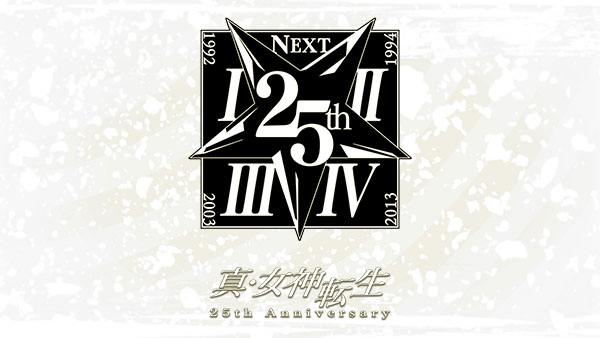 It is most easily assumed that the website could result in the announcement of Shin Megami Tensei 5 but it will be interesting to see what other fun surprises Atlus has in store for their faithful fans. Would anyone be opposed to a Shin Megami Tensei: Dancing All Night game? Stay tuned to RPGFan for more details.