Tokyo Xanadu eX+ adds Playable Character Ryouta Ibuki
Aksys, please gives us a chance to experience this version in the West.
07.30.16 - 11:09 PM
The latest issue of Dengeki PlayStation magazine has revealed that Tokyo Xanadu eX+ will add Ryouta Ibuki as a playable character. In the original Tokyo Xanadu, Ryouta was a NPC playing a supporting role.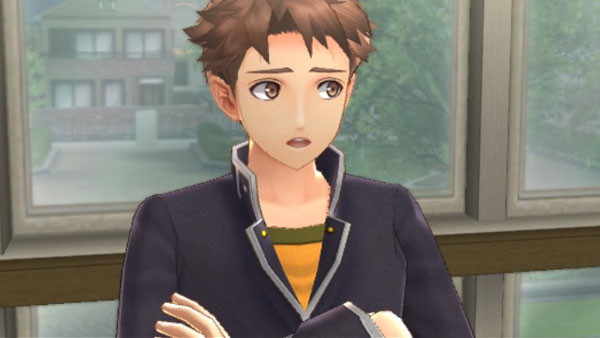 Ryouta is protagonist Kou's childhood friend from elementary school. He is in the kendo club, but often skips their meetings to hang out with friends. He has an easygoing personality and a lot of friends, although he wants to have a girlfriend and is frustrated that he ends up being "just friends" with potential love interests.
His weapon of choice is a wooden sword imbued with spiritual power. Unlike the other characters, he doesn't have a Soul Deviceľa special weapon of those that are qualified. As a result, his abilities cannot be strengthened. While he has the weakest physical attack, magical attack and defense stats, he has a high chance of scoring a critical hit in battle and a quick attacking speed. However, he also cannot use an X-Drive attack, which is each character's strongest technique. To make up for the lack of a Soul Device, he can attach a maximum of seven elements to his wooden sword.
The original Tokyo Xanadu has been confirmed for a Western release on the PS Vita. However, the additions made to the PS4 version of the game are very appealing and it would be great if Aksys Games could bring this version over as well.
Tokyo Xanadu eX+ will be released in Japan on September 8th for the PS4. Check out our gallery for more screenshots.