Atelier Firis' Cast has Some Familiar Faces
Make new friends, but keep the old.
07.29.16 - 2:03 PM
Atelier Firis: The Alchemist of the Mysterious Journey is the follow-up to last year's Atelier Sophie: Alchemist of the Mysterious Book, and like other Atelier games will involve a great deal of cross-over with its predecessor. In fact, three characters from the previous game will join Firis on her journey to become a master alchemist.
Sophie Neuenmuller is the titular character of Mysterious Book, and she is joined by companions Plachta and Oskar Behlmer. Plachta served as Sophie's alchemy teacher and is the embodiment of the aforementioned mysterious book, while Oskar grew up with Sophie and has the unique ability to speak to plants. Some of the characters have undergone some changes in the time between games of course; for example Oskar has lost quite a bit of weight and matured emotionally thanks to his adventures with Sophie.
Firis' journey begins when she sees Sophie performing feats of alchemy in her town. Hoping to see the outside world, she becomes Sophie's apprentice and travels with her. However, she is only allowed to leave on the condition that she pass the alchemy certification exam in a years time. She will also be joined by Drossel Weissberg, a carefree play-wright who doesn't sweat the small stuff. She is also a skilled fighter, having been trained by her father from a young age.
Firis' gameplay is similarly a mix between new and old. Battles are turn-based, with a mix of physical attacks, items, and skills. The game's day-night cycle and weather will interact with said items and skills. In addition, each character can equip a main weapon and a sub-weapon that will allow them to mix and match attacks and skills. For example, one character can use a gun for a sub-weapon that can deal massive damage with MP hungry skills, while another can wield a spear to debuff enemies.
Outside of battle, Firis can perform something called Super Dreadnaught Alchemy. This is alchemy that requires vastly more ingredients than normal but that can alter the course of the story.
Further, the developers have announced that first print editions will include a "Resort Vacation" costume for Firis, while special editions in get a costume based on Alice in Wonderland.
In other news, Gust recently livestreamed some footage of the game on Japanese streaming site Niconico. The video shows Firis gathering ingredients, mixing items, and generally being adorable.
Finally, recent Famitsu magazine scans expand the cast of characters. Shown below, they are Angrif Daruman, Ren Brightener, Aurelie Brunho, Dion Meyer and Norbert Klassen. Little else is known about these characters at the moment, but more information is sure to follow soon.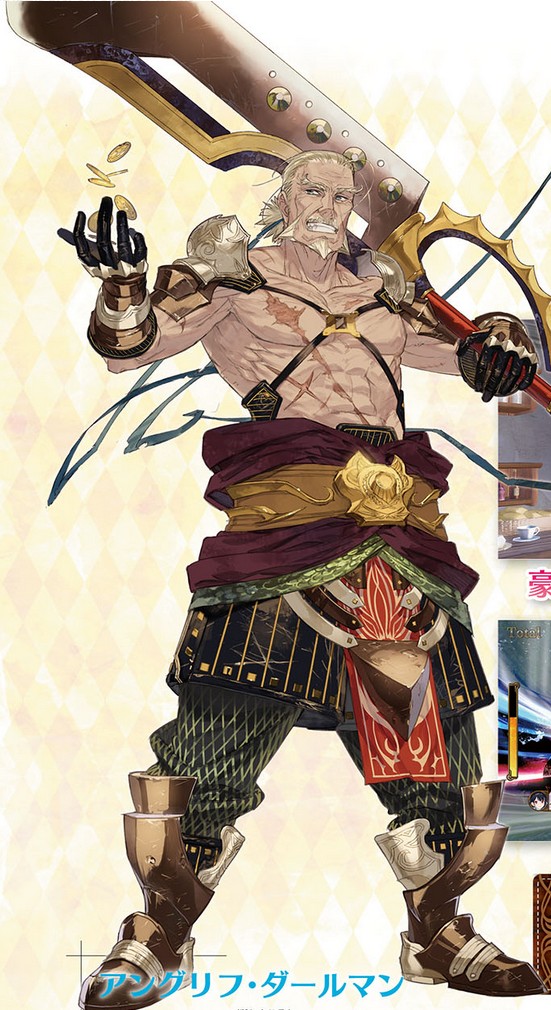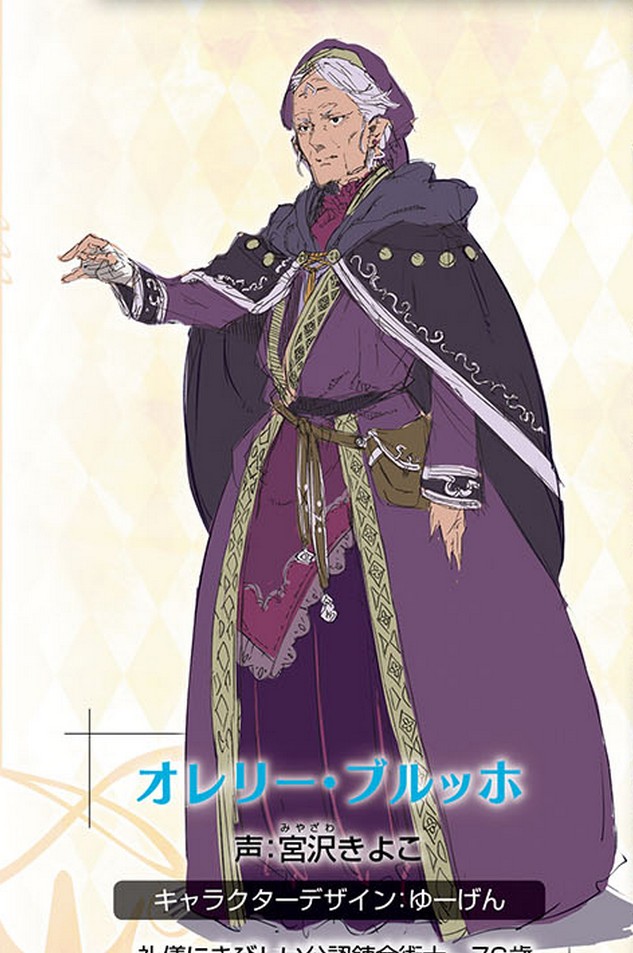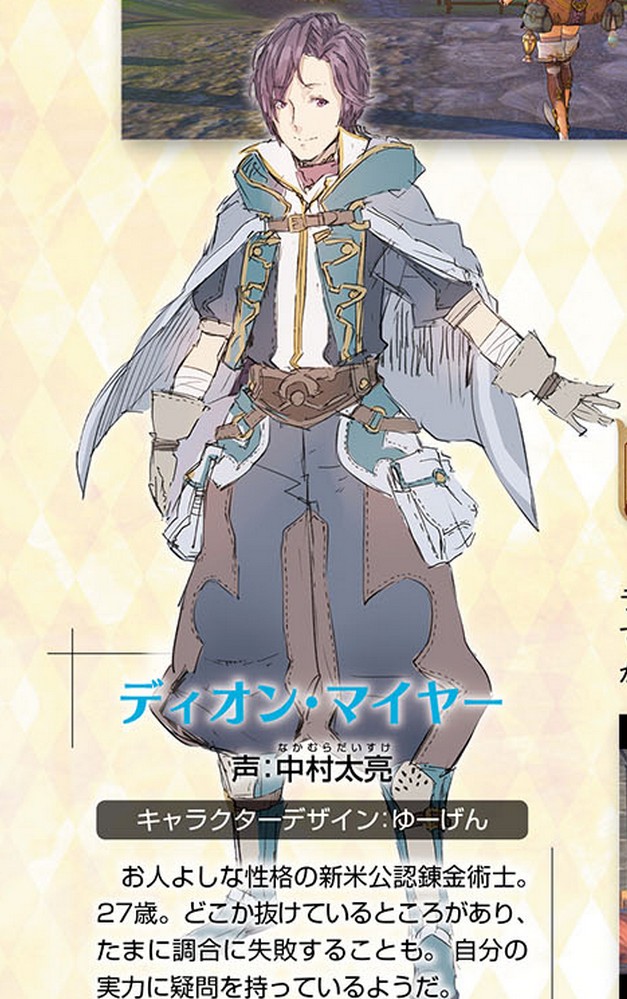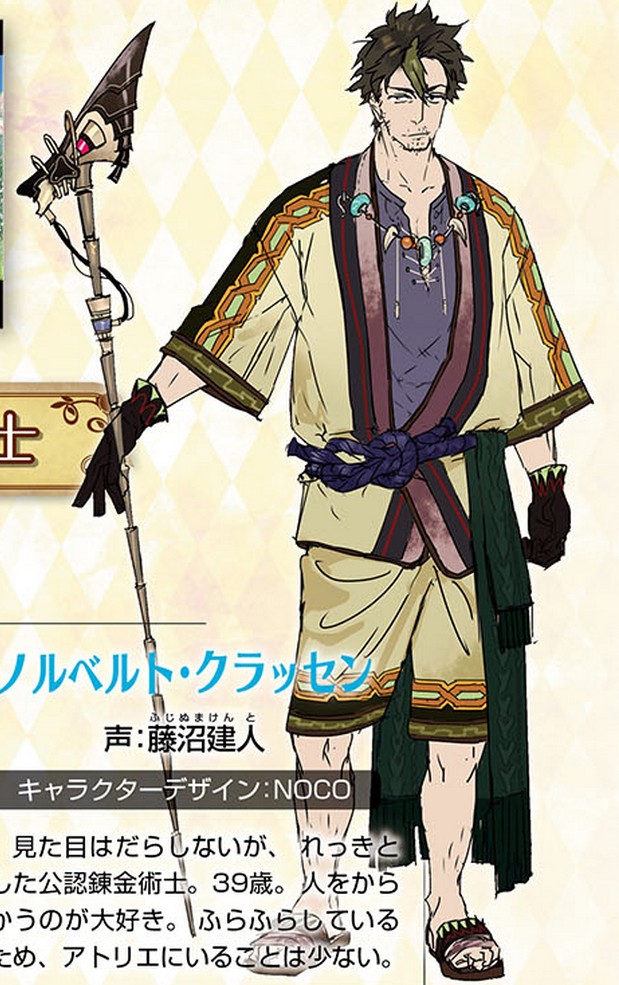 Atelier Firis: The Alchemist of the Mysterious Journey comes out in Japan on the PS4 and Vita on September 29th.