Demon Gaze II Removes Rent System
Wouldn't it be nice for that to happen in real life?
07.17.16 - 9:08 PM
The rent system from the original Demon Gaze will not return in the sequel. Experience president and CEO said on Twitter "the Rent System is gone. Vocaloid Vocals have an on and off switch. There is a new difficulty setting." In the previous game, players were required to pay their rent every time they returned to the inn. If they didn't have enough money, they would be in debt to the inn. Its removal is no doubt a welcome change.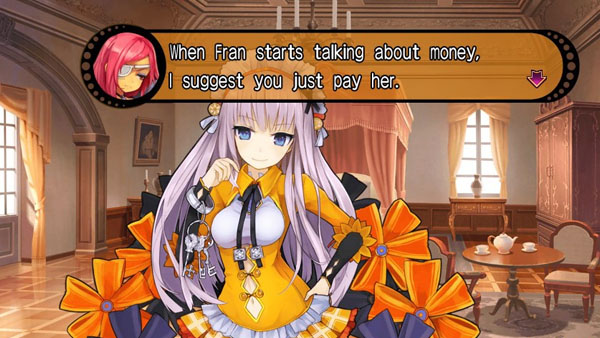 Demon Gaze II will be released for the PS Vita on October 13th in Japan. There has been no word on a Western release.