Bethesda Announces The Elder Scrolls Online: Gold Edition for September Release
Return to Tamriel with this complete edition.
07.09.16 - 2:50 PM
Bethesda Softworks has announced in a new press release that a new version of its MMO Elder Scrolls Online: Gold Edition will be released on September 9th for PlayStation 4, Xbox One, and PC.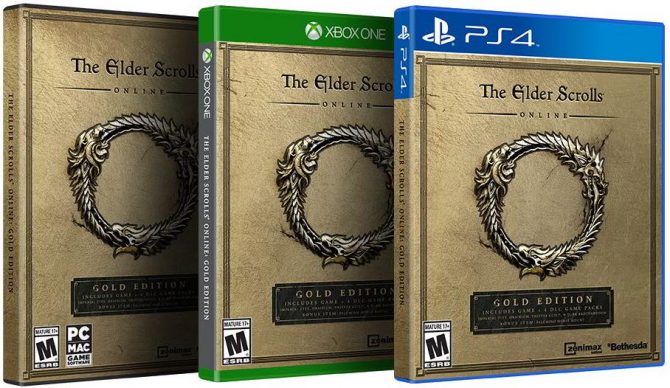 The Gold Edition will include the base game, all previous updates, every DLC package, a Palomino horse mount, and 500 crowns (in-game currency) for those opening new accounts. All of this will cost $59.99 USD, a great deal for those looking to get started with the MMO.
How does the Elder Scrolls series fare in its online debut? Check out our thoughts on the game during its initial 2014 release here. Keep visiting RPGFan for more updates on the MMO!