New Final Fantasy XV: Kingsglaive Screenshots Reveal Luna's Brother
Appearing in game as well.
07.08.16 - 2:53 AM
Today's issue of Weekly Famitsu included a spread on Final Fantasy XV: Kingsglaive, the CGI feature film that takes place parallel to the events of Final Fantasy XV. During the film's world premiere on July 5th, a new character, Ravus Nox Fleuret was revealed.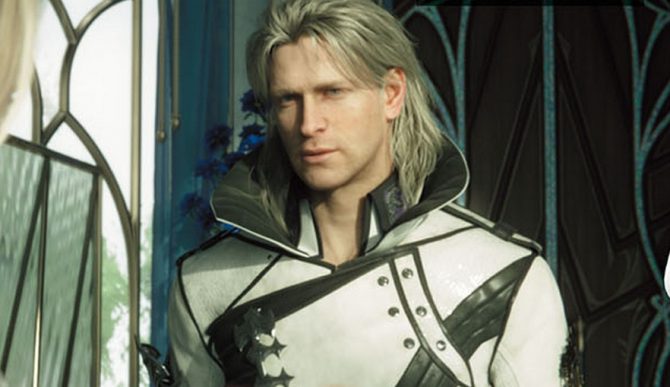 Ravus is Luna's brother, and is a high ranking officer of the Niflheim Empire's army. During the film, he is visiting the city of Insomnia to oversee the signing of the treaty. Insomnia is the main setting of Kingsglaive and the Lucis Kingdom's seat of power. It will not be an explorable town in Final Fantasy XV; however, it will make an appearance in the game as a battle setting.
Ravus' character description tells the reader to notice changes in his outfit and expressions during the game, effectively confirming that he will also appear in the upcoming Final Fantasy XV.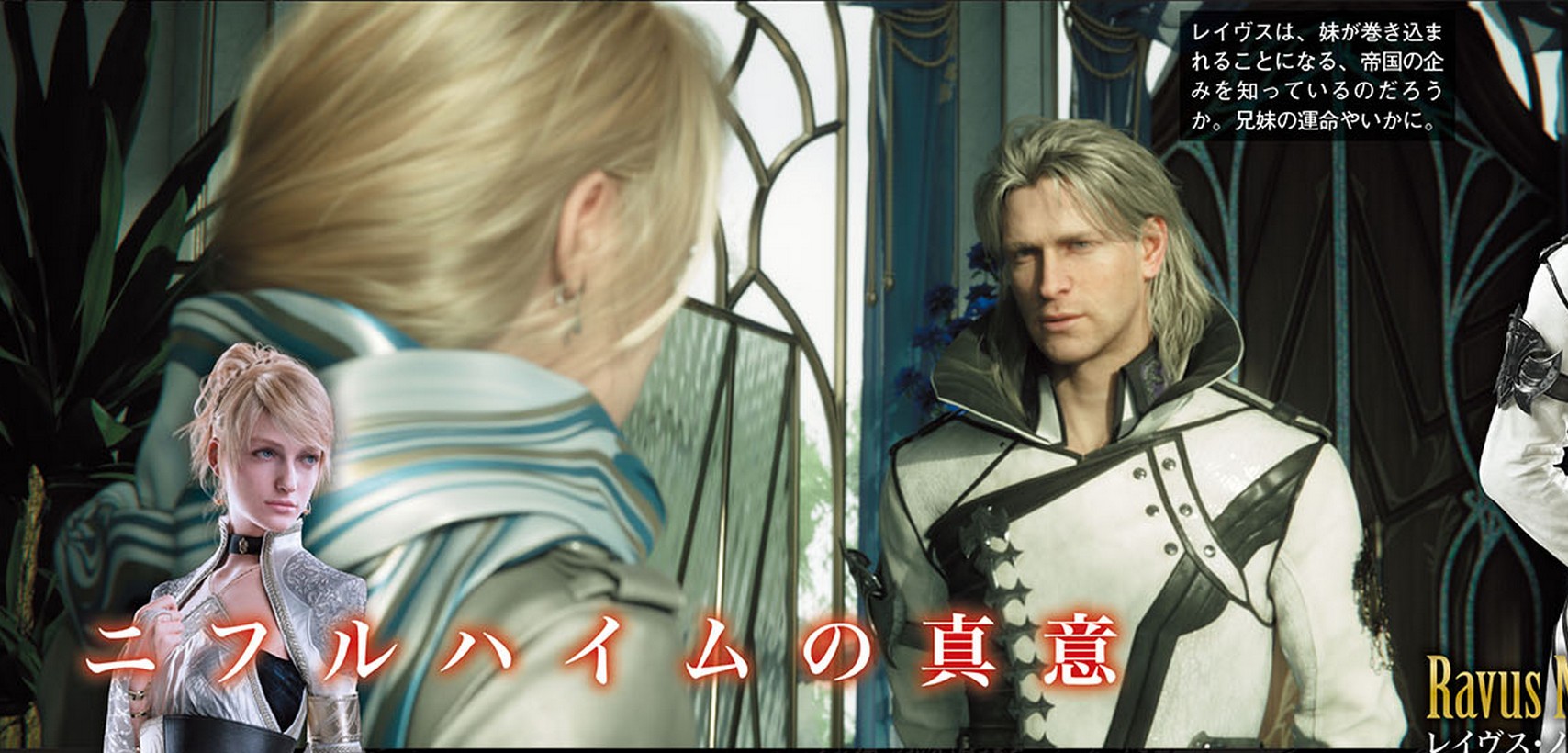 It is strongly hinted that Ravus is the mysterious hooded man in the E3 2013 trailer. Viewers can catch a glimpse of his hair, which looks very similar to Ravus' style and color.
The story of Final Fantasy XV is looking to be one of the most intricate stories in the Final Fantasy series, rivaling that of Final Fantasy VII. Kingsglaive:Final Fantasy XV will be shown in select theaters on August 19th.
Final Fantasy XV will be released on September 30th for PS4 and Xbox One. To help make the wait more bearable we have some new concept art below from Square Enix's recent fan meeting in Osaka.