Tales of Berseria introduces New Characters, DLC costumes and New Gameplay Info.
Can't wait for those pirate costumes!
06.26.16 - 2:46 PM
Weekly Jump's latest issue had a lot of new information about Tales of Berseria, including the introduction of new characters Shigure and Meclhior, the first sets of DLC costumes, and a few new gameplay features.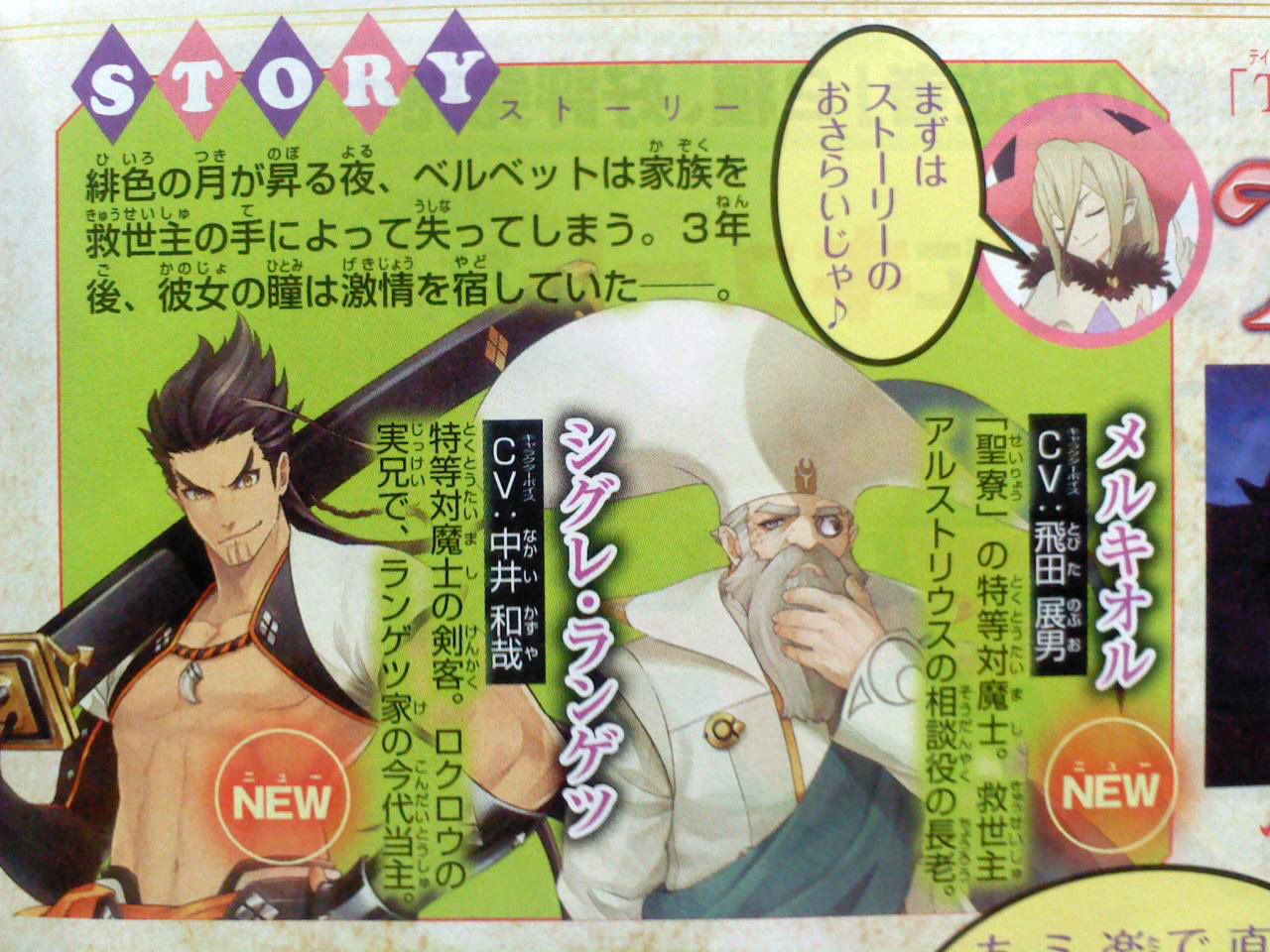 Shigure Rangetsu is a Legate-rank exorcist swordsman. He is Rokorou's older brother and the current leader of the Rangetsu family. He is described as a character with a carefree attitude that goes unappreciated by exorcists. However, he proves himself through his excellent battle skills.
On the other hand, Melchior is a Legate elder who is a master of alchemy from The Abbey. His extensive experience places him as the advisor for Artorius, the head of the exorcists. Even though his main role is support-oriented, he is a powerful Arte wielder in his own right.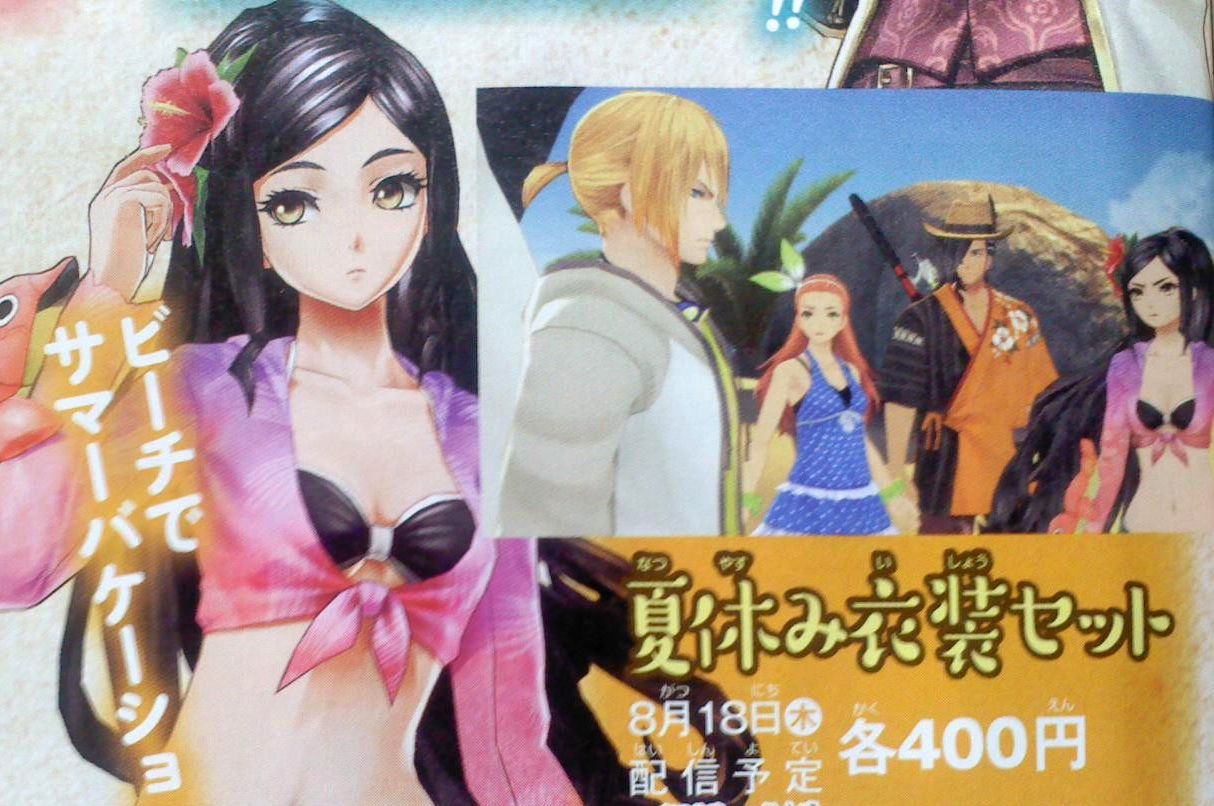 There will be three sets of DLC costumes available at launch: Summer (with three color variations), Japanese-Style, and Pirate. The summer set will cost 400 yen, while the Japanese-Style and Pirate costume will be 300 yen.
Weekly Jump also revealed that cooking will make its return in this game, providing HP restoration and support effects dependent on the recipe. New gameplay features ionclude a mini-game where players play cards featuring characters from throughout the Tales series, and Katz Boxes, mysterious chests that are scattered throughout the game.
Tales of Berseria is out in Japan on August 18th for PS4 and PS3. A western release is planned for early 2017 for PS4 and PC. Stay tuned to RPGFan.com for more updates on the game!