E3 2016: Persona 5 Gets New Trailers, Party Members, and Story Info
Deep breath, only 8 months to go.
06.16.16 - 2:29 AM
Sadly, day 2 of E3 has come and gone, but not before giving us some more information on Persona 5. Earlier this morning, Atlus hosted a Persona 5 livestream that fleshed out some new details on the highly anticipated game. We got to learn about a new party member, new story details, and introductions to the new cooperation characters.
The story of Persona 5 starts off rather simple. The main protagonist ends up helping a woman who is being harassed by a man, and after saving her, the man presses charges against the protagonist since he gets hurt. This isn't the first time the main protagonist has done some of these vigilante actions, and unfortunately, he now needs to serve out a probation sentence. After falling asleep while serving his sentence, he has a vivid dream where he wakes up in this game's version of the Velvet Room. However, this Velvet Room is a bit different than previous ones. The main protagonist finds himself wearing a prison uniform and incarcerated in a cell by 2 twin guards named Caroline and Justine and of course Igor himself. Igor informs the young man that the path of freedom lies in the rehabilitation of the distorted world, and tasks the main protagonist to take on this challenge.
To do this the main protagonist decides to become an amazing thief and form a group called the Phantom Thieves. This group will be tasked with going around Tokyo "stealing" the distorted desires harbored within the "hearts" of evil adults in order to get them to reform their ways. To do this, the main protagonist and his friends use a mysterious smartphone application given to them by Igor to access the "Palace", also known as the other world of the heart. Within the Palace of evil humans, where reality is warped, the Phantom Thieves can steal the desires (in the form of treasures) of these humans in order to stop their evil ambitions. And thus, the plot of Persona 5 takes off from there.
Much like Persona 3 and Persona 4, the game also puts a heavy emphasis on school and social life. Befriending others, doing school work, being diligent in your studies, and finding time to have fun will all play a major factor in the game. The game breaks up the story segments and these school segments into different sections so you have time for both. And although they all seem to be independent of each other, they eventually all fall into place into one big cohesive story.
Along with these story tidbits, we also got an introduction of the new and 9th party member, Goro Akechi, who will be voiced by Soichiro Hoshi. Unfortunately, not a lot of details about the character are known yet except that he is a high school student, and that he is also an acclaimed detective. It sets up a what looks to be a rather interesting interaction with the rest of the cast, which has set themselves up as Phantom Thieves.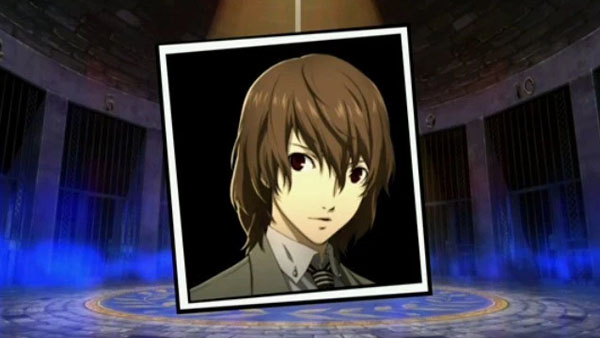 Some minor characters were also introduced as the "cooperation characters". These characters will be various people the protagonist will meet and form bonds with in order to build a "Co-Op" relationship with them. They each possess a unique set of skills that will help the characters better do their job as the Phantom Thieves. You can check out each of their trailers below.
There was also some off-screen gameplay shown off which you can check out below thanks to our friends at Gamespot. The most interesting part of this off-screen footage is the fact that the demon conversation system from Persona 1 and 2 seems to be back for Persona 5. I can't wait to talk my way out of battles again.
And last but not least, Atlus has officially subtitled the trailer from last month for those of us who only speak English.
Persona 5 hits PlayStation 4 and 3 on September 15th in Japan, and on February 14th in North America. Please check back with RPGFan as we bring you more Persona 5 info as it comes in, as well as further E3 2016 coverage!