E3 2016 Active Time Report for Final Fantasy XV Set for June 13th
The live stream will happen after Sony's press conference.
06.12.16 - 12:08 AM
With anticipation ever climbing for the newest numbered installment of the Final Fantasy series, Square-Enix has announced it will host its "E3 Day 0 Edition"Final Fantasy XV Active Time Report on Monday, June 13th at 8:00pm PDT/ 11:00pm EST.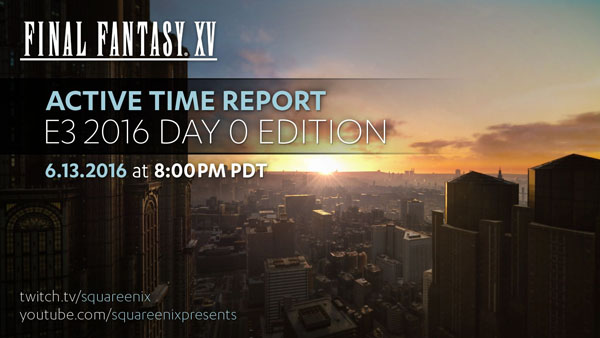 For those interested in the stream, you will be able to check out the action Monday night in English on YouTube and Twitch.
Final Fantasy XV is due out for PlayStation 4 and Xbox One on September 30th.