Persona 5 Out February 14th in North America
IRL Social Links are overrated, anyway.
06.09.16 - 7:54 PM
Atlus has announced that the long-awaited Persona 5 will be launching for PlayStation 4 and PlayStation 3 on February 14th, 2017 in North America. The game will be featured at this year's E3, where character designer Shigenori Soejima will appear to answer questions and give signings, along with other guests and panels being featured. Also, if you stop by their booth, Atlus is giving away bags featuring Persona 5 artwork and hats featuring Morgana, the game's mascot. Below, you can see the game's box art, official plot synopsis, and special edition information.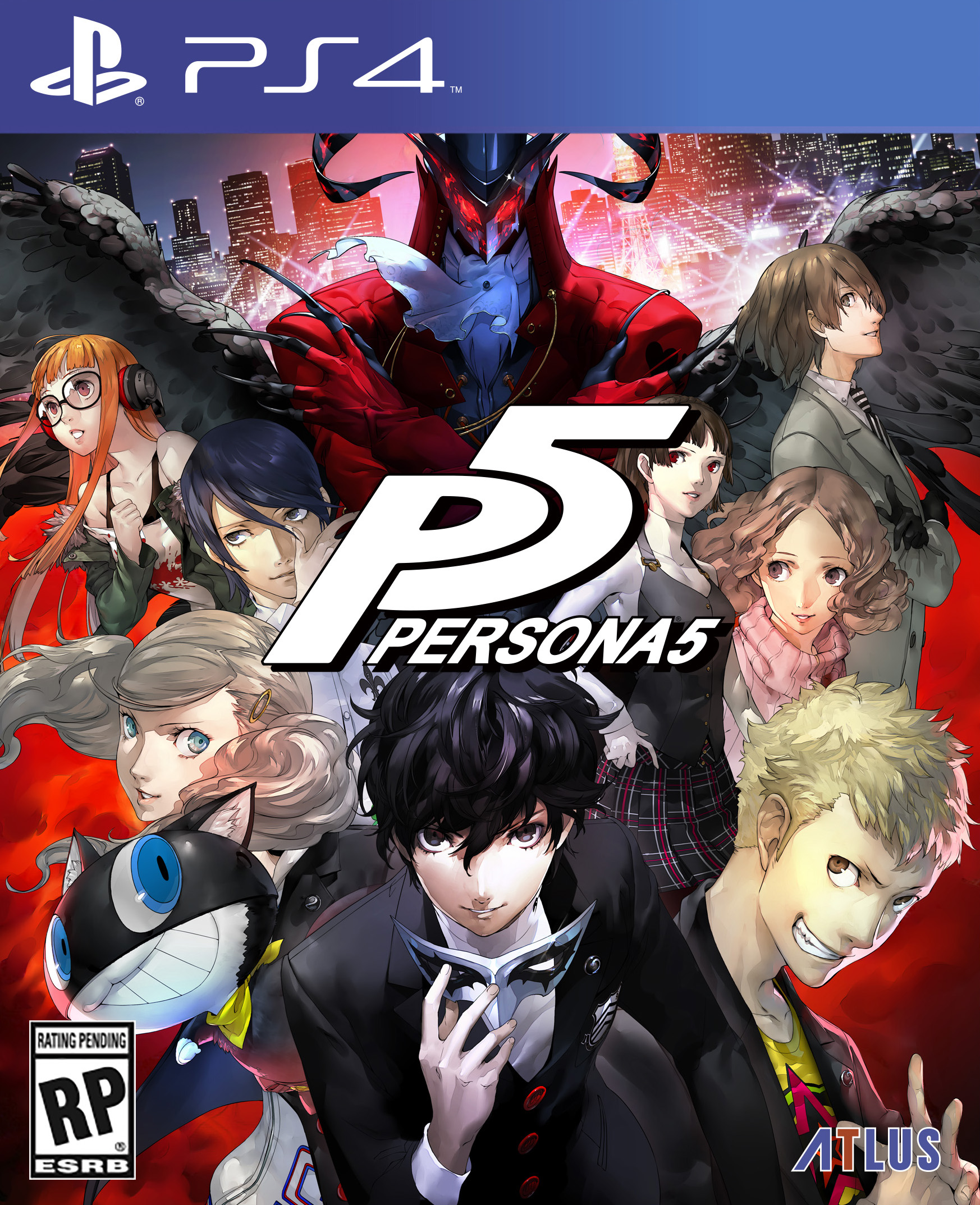 Persona 5 is a game about the internal and external conflicts of a group of troubled high school students — the protagonist and a collection of compatriots he meets in the game's story – who live dual lives as Phantom Thieves. They have the typically ordinary day-to-day of a Tokyo high schooler: attending class, after-school activities, and part-time jobs. But they also undertake fantastical adventures by using otherworldly powers to enter the hearts of people. Their power comes from the Persona, the Jungian concept of the "self"; the game's heroes realize that society forces people to wear masks to protect their inner vulnerabilities, and by literally ripping off their protective mask and confronting their inner selves do the heroes awaken their inner power, and using it to help those in need. Ultimately, the group of Phantom Thieves seeks to change their day-to-day world to match their perception and see through the masks modern society wears.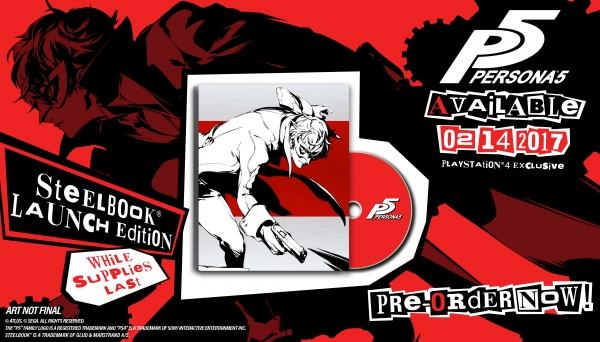 Steel Book Launch Edition: The PlayStation 4 version of the game will cost $59.99 USD and comes in a special steel book, which is only available for pre-orders and limited day-one purchases.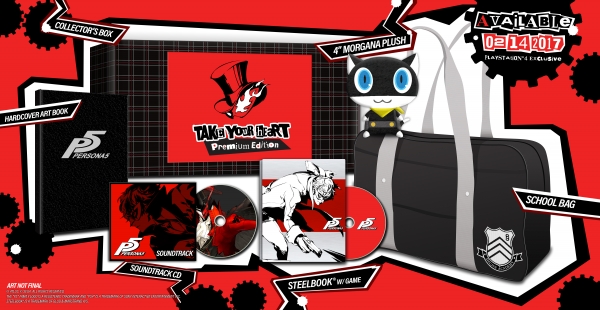 "Take Your Heart" Premium Edition: The PlayStation 4 exclusive Premium Edition will cost $89.99 USD. It will come with a soundtrack CD, Morgana plush, 64-page art book, steel book case, a school bag emblazoned with the Shujin Academy crest, and a collectible outer box.
This one's been a long time coming and we'll keep you posted as we draw closer to the game's release.