World of Final Fantasy Gets North American Release Date and E3 Trailer
Looking as adorable as ever.
06.09.16 - 7:38 PM
World of Final Fantasy has been shaping up to be a surprisingly intriguing game, with a striking (and adorable) chibi art style and a whole host of classic Final Fantasy elements and characters. While we're all riding the hype for Final Fantasy XV and the newly announced Final Fantasy XII: The Zodiac Age, Square Enix has announced that World of Final Fantasy will be releasing for PlayStation 4 and Vita on October 25th in North America. Those who pre-order the game will be able to get Sephiroth as an in-game summon. You can check out the new trailer below.
In addition, Square has released a bunch of brand-new screenshots of the game, which we have compiled for you in our freshly updated gallery. Villains such as the Black Armored Knight Brendires (leader of the Bahamut army), and his chief of staff Zoma Seeker, make appearances, as well as a mysterious, unidentified masked woman. Characters like Yuna and Vivi also make appearances. Enjoy!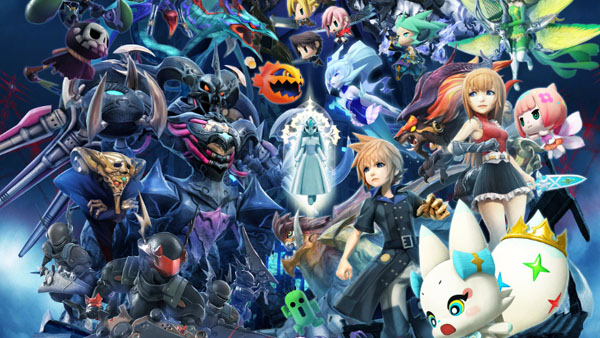 Stay tuned to RPGFan for any and all World of Final Fantasy news.