Dragon Quest Heroes II Videos and Details Keep on Coming
Get comfy.
05.23.16 - 11:11 PM
Dragon Quest Heroes II: The Twin Kings and the Prophecy's End has a slew of new details and a veritable mini-marathon of trailers. The new details focus on the game's various multiplayer functionalities, while the trailers show both in-game and cinematic footage.
In Dragon Quest Heroes II, players can play online across PS3, PS4, and PS Vita platforms. The game will also support cross-save across these platforms. Players can call in their friends either to help them get through tough battles in story mode or to tackle a special dungeon called the Space-Time Labyrinth. In story mode, up to three online friends will replace the in-game AI. You can initiate this mode by speaking to Rikka at Rikka's Inn. The Space-Time Labyrinth becomes available after finding the Labyrinth Map in story mode and offers the chance to take on extra powerful enemies for extra special rewards. Players can tackle the dungeon with online or AI party members. Certain characters from Dragon Quest Heroes are available for download only in the Labyrinth:
Yangus
Nera
Bianca
Luceus
Aurora
King Doric
Psaro
The Labyrinth is also guarded by special bosses, called the Space-Time Guardians. Pictured below, they include Balzac, Robbin' 'oodlum, and the Stone Guardian.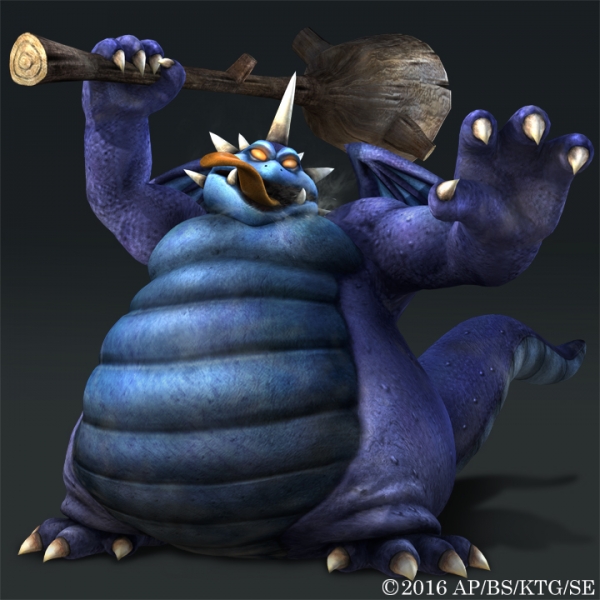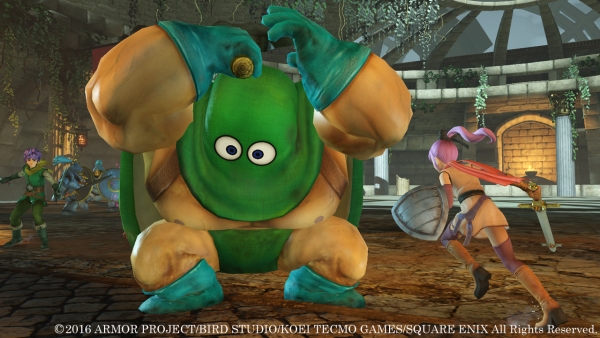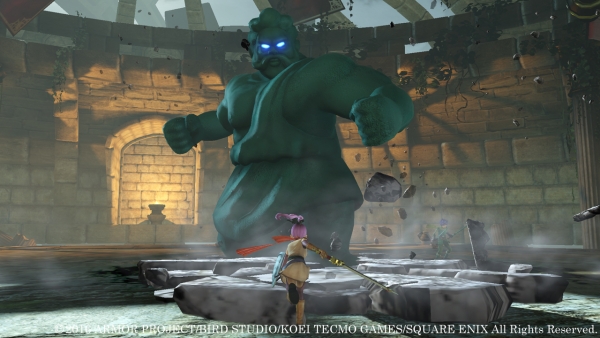 Other important bosses include Dhuran, Myushado, Hell Kaizer, and Pruslas. The monsters are not always the enemy however. One of the new videos shows the giant cyclops Atlus, controlled by the player, squaring off against the aforementioned Balzac. Apparently Atlus joins the party through a different means than the familiar Monster Coin System.
We also have the opening cinematic and some combat footage for your viewing pleasure.
Dragon Quest Heroes II: The Twin Kings and the Prophecy's End is due out for PlayStation 4, PlayStation 3, and PS Vita in Japan on May 27.