Learn About The Multiplayer In Dragon Quest Monsters: Joker 3
There are a lot of ways to test your skills against other players.
02.24.16 - 1:55 AM
When Dragon Quest Monsters: Joker 3 launches in Japan this March, it will have a whole slew of multiplayer options for those who are so inclined. Among these is the "Great Rider's Cup" detailed in Jump magazine. Players will be able to ride their monsters into battle and compete either against the computer, or engage in up to four-player multiplayer matches via Wi-Fi or local wireless. By catching Slimes in the field and bringing them to your goal, you will earn points, which translates to higher ranks and bigger rewards. A monster's level plays no part in this challenge, but they have their own stats related to acceleration, maximum speed, etc.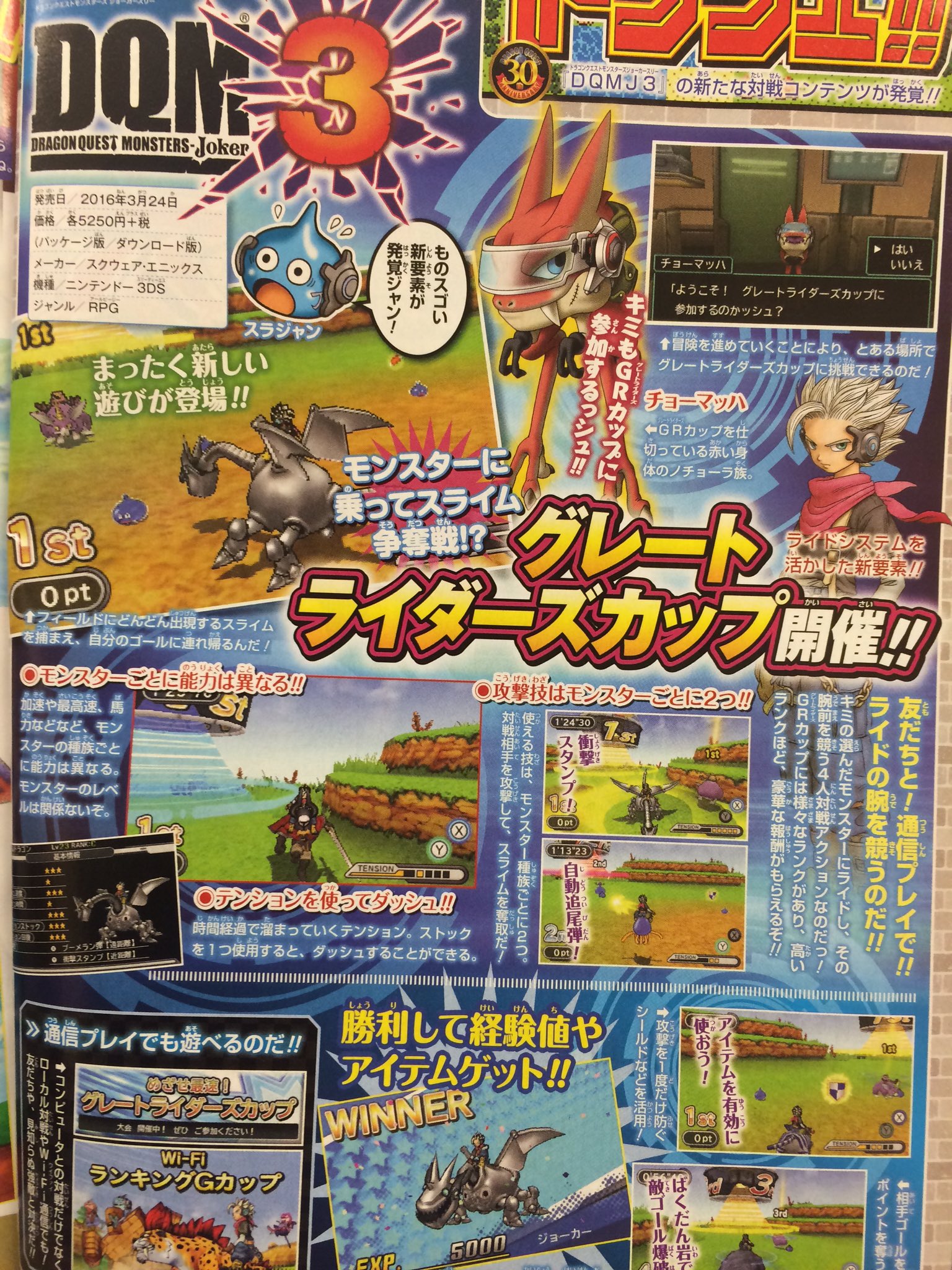 The Great Rider's Cup is just one of several multiplayer options in Dragon Quest Monsters: Joker 3. Players will have the option to battle and trade monsters through Local Multiplayer, engaging in either 1-on-1 Battles or Grand Prix Battles that can have up to eight players. You can also engage in Streetpass battles that allow you to scout out other players' teams and earn additional points and Communication Coins. You can even set a team to be sent via Streetpass. Spotpass also plays a role in that players can receive rare items and treasure.
Wi-Fi Ranking Battles are also an option, that will enable players to compete with others across Japan and rank them accordingly. Every day, two types of Tournaments will be held, with the rankings for each day being declared once they have finished. These two types are Master GP and Challenger GP. Master GP allows players to enter any monsters they like, while Challenger GP has certain prerequisites and conditions that need to be fulfilled, requiring more strategy. Wi-Fi Ranking Battles can be entered using a Participation Ticket, 10 of which are distributed weekly. Battling players online will earn Coins which can be traded for accessories and monsters.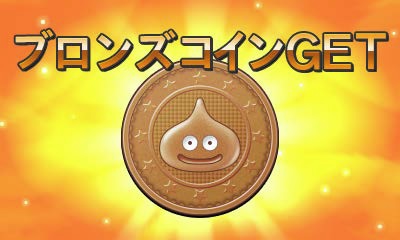 Dragon Quest Monsters: Joker 3 is out for Nintendo 3DS in Japan on March 24th.