Quistis Trepe Joins World of Final Fantasy
Hot for Teacher is playing in your head now. Don't lie.
02.18.16 - 4:41 AM
The latest issue of Weekly Shonen Jump revealed that Quistis Trepe, Squall's instructor from the SeeD Academy in Final Fantasy VIII, will be joining the chibi-fied heroes and heroines of Fantasies past in World of Final Fantasy. In addition, the headquarters of SeeD itself will serve as a location in the game, which is kind of neat! The question is, will there be hot dogs? There's also a new character, Chocolatte, who seems to be a Chocolina-esque figure as she dresses in a Chocobo outfit and sells items.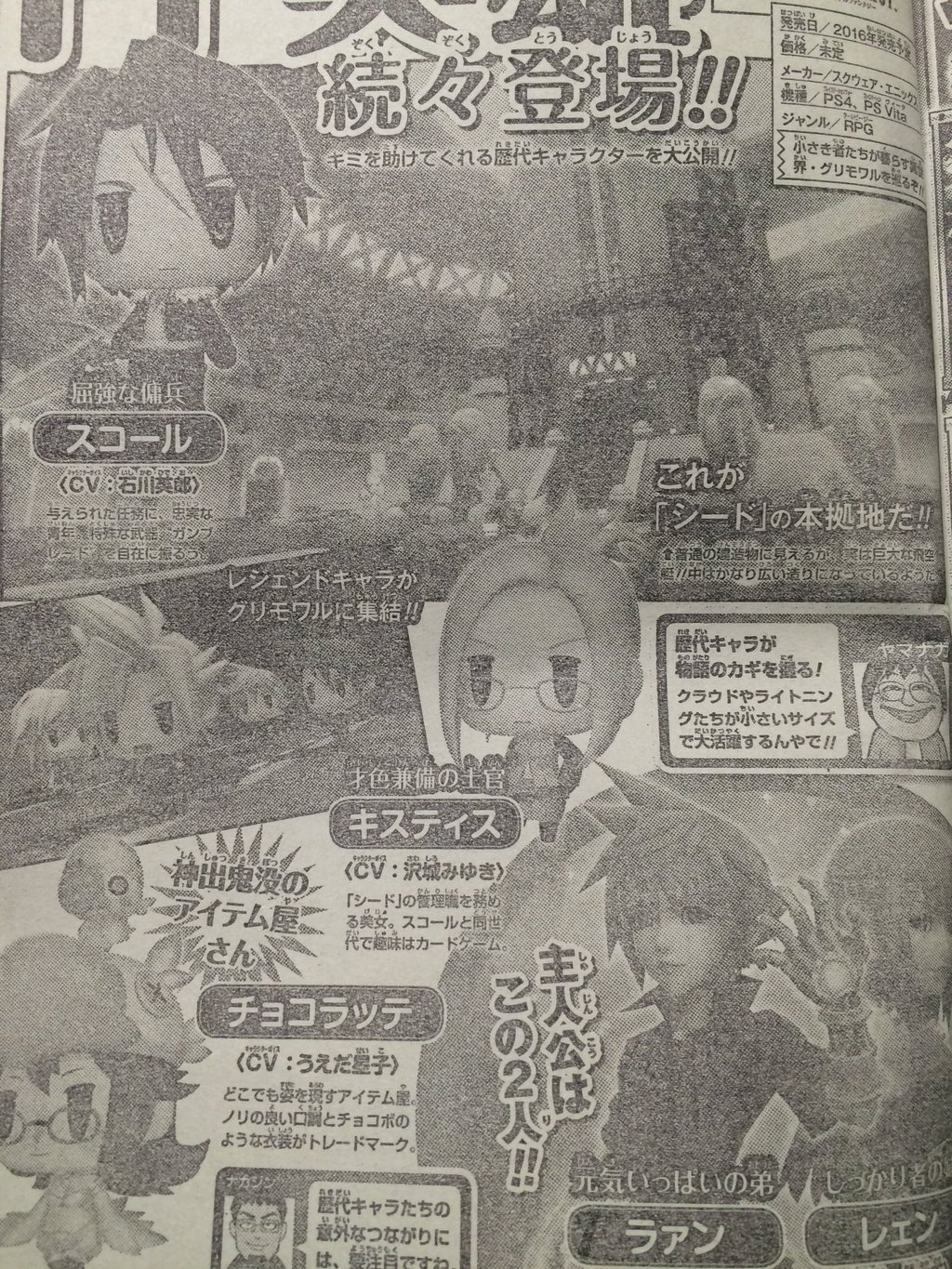 World of Final Fantasy will be out on PlayStation 4 and PlayStation Vita in 2016.