Threatrythm Final Fantasy Grooving Onto Arcades
Grown men possibly dancing to Suteki Da Ne? Sign me up.
02.07.16 - 7:23 PM
During the live stream for Dissidia Final Fantasy, Square Enix announced the coming of Theatrhythm Final Fantasy to arcades. Ichiro Hazama, who worked on Theatrythm for the 3DS and Dissida for arcade, will also work on producing this game.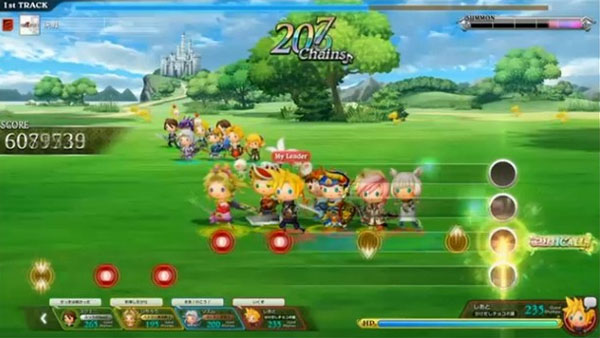 Unfortunately we will have no media until next week, so it will be interesting to see what physical interface gamers will have with this title. Wait, you have no idea as to what Theatrhythm is? Looks like you need to read our review of the 3DS version. Check out RPGFan for more info as it becomes available.