Take a First Look at Breath of Fire 6
Coming to smartphones near you! ...In Japan.
03.25.15 - 2:06 AM
2 years since it was announced, Breath of Fire 6: Guardians of the White Dragon finally sees the light of day thanks to this week's Famitsu. This new entry in the series is being designed for smartphone devices.


The story begins with Dragneel village targeted for invasion by the empire, and it is up to the protagonist and his friends to stand up against them. There are tales in the game of the ancient "Dragon Song", which may hint at what happened between the game's two ancient dragon clans.
The series' classic dragon transformations are back for Breath of Fire 6, and they are activated by filling a meter and using "D-Trance Mode". What these dragon transformations will do exactly is still unknown, but if they are any thing like in previous Breath of Fire games, then they will be very powerful.
Breath of Fire 6 will also bring class and custom changes to the series. As your character levels up they can upgrade into different classes. The Novice class, for example, will start off using a one-handed sword, but can upgrade into the 2-handed sword using Slayer class or the sword and shield using High Guard. These classes can eventually upgrade even further to become even more powerful. It wouldn't be an MMORPG without some customization of your characters looks, and by equipping different costumes and accessories your character will change and develop it's own unique look.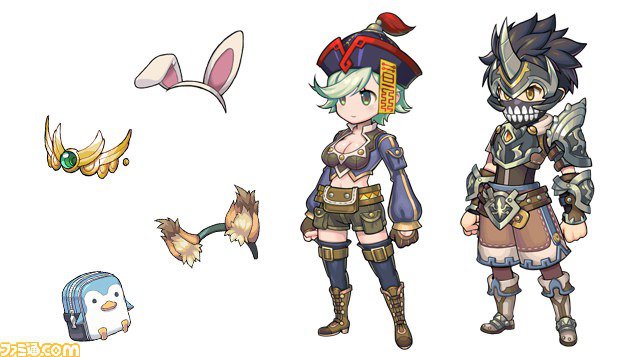 Multiplayer missions allow you to team up with 4 other players and take on dungeons and powerful enemies. Using the "Town Lobby" system you can recruit other players for these missions, or just show off all your cool loot.
Capcom has also released another beautiful animated trailer for the game. You can check it out below.
Breath of Fire 6: Guardians of the White Dragon is slated for release this year in Japan with testing starting this summer. No announcement has been made for a western release as of yet. Make sure to check out our updated gallery!