Atlus Spoils Us With Devil Survivor 2 Record Breaker Launch Edition
If you're going to fight the Triangulum, you might as well do it in style.
03.07.15 - 9:27 PM
It may come as no surprise to the Atlus faithful that the upcoming Shin Megami Tensei: Devil Survivor 2 Record Breaker is coming equipped with a fancy pre-order/launch day edition. This edition not only comes in a collectible box and a soundtrack CD, but also some sheets of decals. These decals feature characters from the game -the protagonist, Daichi, Io, Yamato, and Miyako, to be specific- as well as the logos for both the JPs organization and the Nicaea death video website.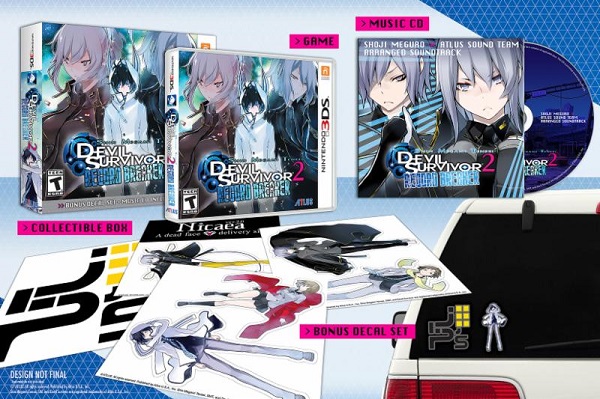 Look at all those Devil Survivor goodies. An enhanced remake of Devil Survivor 2 for the DS, Record Breaker is coming to the Nintendo 3DS on May 5th. You can check out Greig McCallum's preview of the game here.