Final Fantasy X/X-2 HD Remaster on PS4 Release Date, Preorder Bonuses
Cross saves and original soundtrack options are coming with this return... return trip to Spira.
03.04.15 - 2:21 PM
Final Fantasy X/X-2 HD Remaster came out on PlayStation 3 and Vita last year, but Square Enix is giving those of us that missed it (or just want to experience it again!) a chance to visit Spira again with a brand-new PS4 version.
This release comes with some new system-exclusive features, including cross-save functionality that enables progress to be shared between all three versions of Final Fantasy X/X-2 HD Remaster, remote play, and the option to switch between the remastered soundtrack and the original one.
North American fans who pre-order the game will get themselves a limited edition box and an exclusive calender with art by Yoshitaka Amano.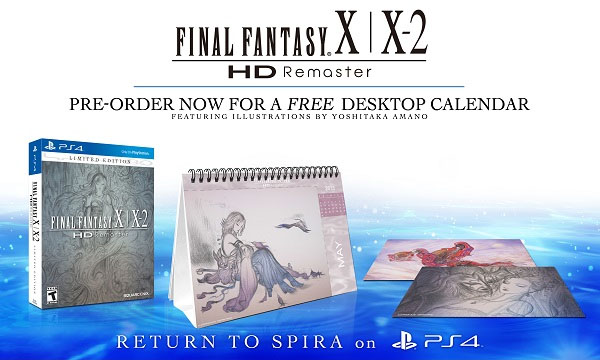 While PAL territories will get a nifty steelbook case as a pre-order incentive.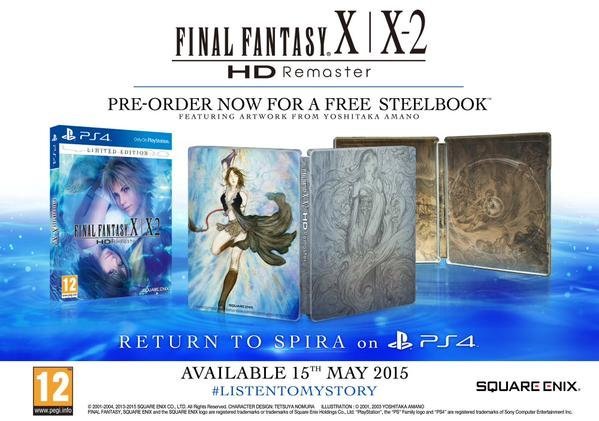 Final Fantasy X/X-2 HD Remaster is due out on May 12th in North America, May 14th in Japan, and May 15th in Europe.