Play Triple Traid on Final Fantasy's New Portal App
Maybe I'll finally get that Eden card!
11.23.14 - 3:31 PM
At an event called "Final Fantasy for Smartphone 2015 - New Games Exhibit," Square Enix unveiled plans for their new Final Fantasy Portal App. Since so much Final Fantasy is available across multiple platforms (consoles, PC, smartphones), as well as other forms of media (publication, music, etc.), producer Shinji Hashimoto spoke at the announcement to explain where you can all keep in one place: the Final Fantasy Portal App.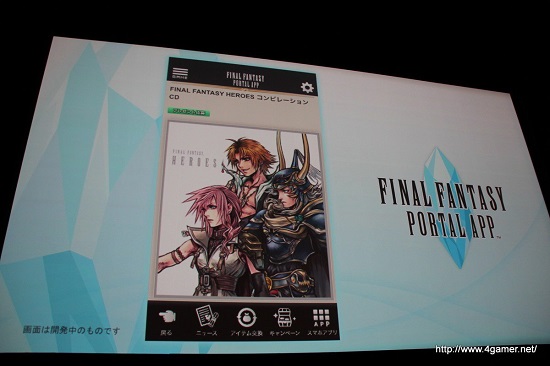 This app will not only be a place for games gone by, but will also have announcements for Final Fantasy XV as well as keep up with the most recent additions to Final Fantasy XIV: A Realm Reborn. Some extra content brings Square Enix developers interviews and the Triple Triad card game from Final Fantasy VIII.
On the app, Triple Triad will be free to play. Even better news: your cards will be shared with the Gold Saucer in Final Fantasy XIV: A Realm Reborn when it is is added to the game.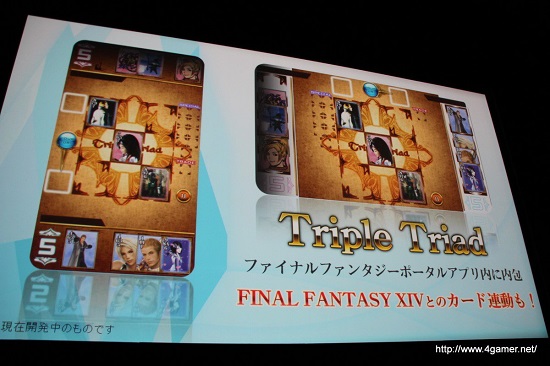 Japan is expected to see the Final Fantasy Portal App's launches this winter for Android and iOS.