Pokémon Omega & Alpha Eon Ticket Only Available Via StreetPass
Why, Nintendo? WHY?
11.10.14 - 11:04 PM
Nintendo have announced that the Eon Ticket item in Pokémon Omega Ruby & Alpha Sapphire will only be available via StreetPass for almost all players. The Ticket grants players access to the Southern Island where they can battle and catch either Latios or Latias depending on their version of the game. Instead of receiving the item in game, you can only find it by StreetPassing someone who already has it.
Once the games have been released, Nintendo will distribute a handful of Eon Tickets to particular players in certain nations (selection process TBD). It's then up to those trainers to StreetPass them as far and wide as possible. The ticket is only shared with other players, so it's not lost in the process.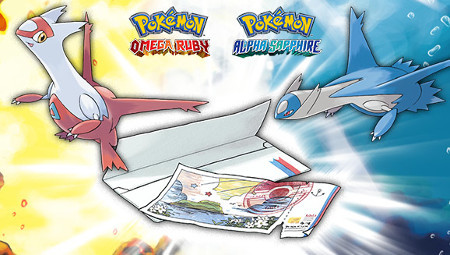 For those who rarely encounter others with their 3DS (ie almost everyone outside of Tokyo), Nintendo encourages them to attend tournaments or other local Pokémon events. Yeah, I'm sure that will make isolated trainers feel better. Alternatively, the next issue of CoroCoro magazine from Japan will contain serial codes for the ticket. So, I guess you could import that too.
Pokémon Omega Ruby & Alpha Sapphire will be available on November 21st worldwide.