Clannad English Translation Gets Kickstarted
The illusionary world is coming.
11.10.14 - 10:14 PM
After securing the rights to localise visual novel Clannad some time ago, Sekai Project have now launched a Kickstarter to help them achieve their goal.
An all-ages (ie without sexual content) game, Clannad was originally released in Japan way back in 2004. Sekai Project describe the story as follows:
"After losing his mother in a car accident and subsequently falling victim to an abusive, alcoholic father, Tomoya Okazaki is an emotionally-distant delinquent student at Hikarizaka Private High School. On his way to school, he meets a strange young girl, Nagisa Furukawa, who is repeating the year due to a severe illness. From their brief encounter, she decides that they are friends and enlists his help in order to revive their school's drama club. With not much more to do, he cooperates with her, making friends with many of the students and learning about the different problems that they face..."
Baba Takahiro, CEO of Key's VisualArts studio (the game's original developers) even sent a message: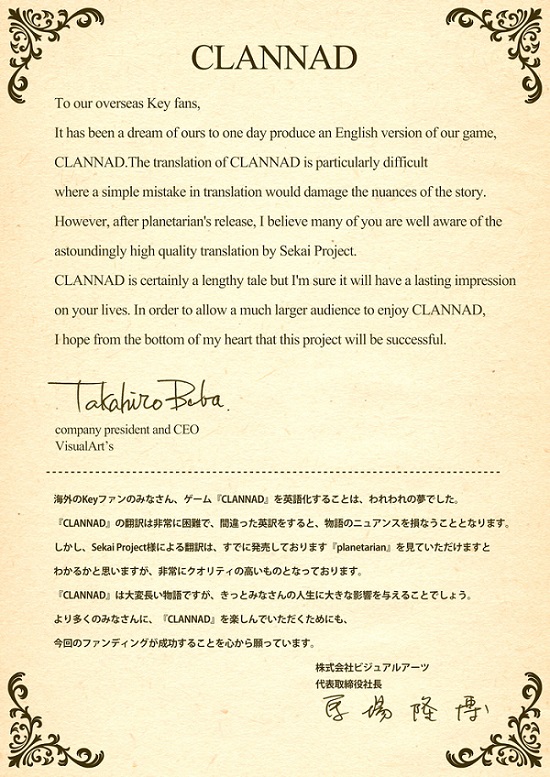 The goal is $140,000 and, at the time of writing this, there's only $40,000 over 59 days to go! Amazing progress! There's both digital and physical rewards available depending on your pledge level, so check it out.