Kingdom Hearts HD 2.5 ReMIX Collector's Edition Announced
Great, now I have to use that title eight times in a news story.
11.06.14 - 9:56 AM
I could actually hear fellow editor Stephen Meyerink shriek like a Bieber fangirl this morning when this news came out.
Square Enix is releasing a limited collector's edition for Kingdom Hearts HD 2.5 ReMIX. It's going to come with the game as well as Kingdom Hearts HD 1.5 ReMIX, an art book, exclusive collector's pin, heartless plushie, and steelbook case. The whole thing comes in a pretty gorgeous special box, and I'm sure Stephen is going to build a shrine to the damn thing in his office. The whole package is priced at $99, which is pretty reasonable considering you're getting both games. You can special order the collector's edition here.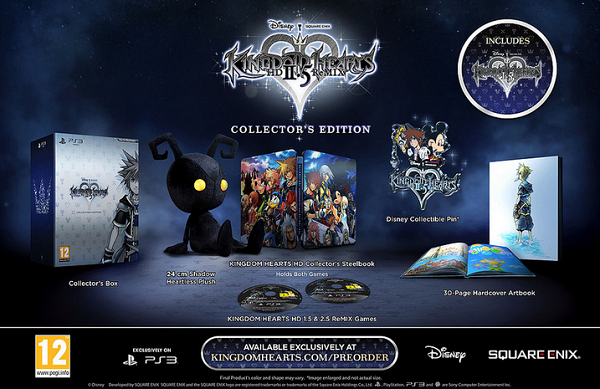 Kingdom Hearts HD 2.5 ReMIX is out on December 2nd for Playstation 3.