Etrian Odyssey 2 Gets a Release Date and a Chef
We've also got details on the extras players can expect this Winter!
08.27.14 - 9:58 PM
Etrian Odyssey 2: Knight of Fafnir will officially hit Japanese stores this November 27th.  In a recent Famitsu article, both the release date and price (5,980 yen) were announced.  
The article also notes that first-print copies of the title will come with an original soundtrack CD, featuring music from the game.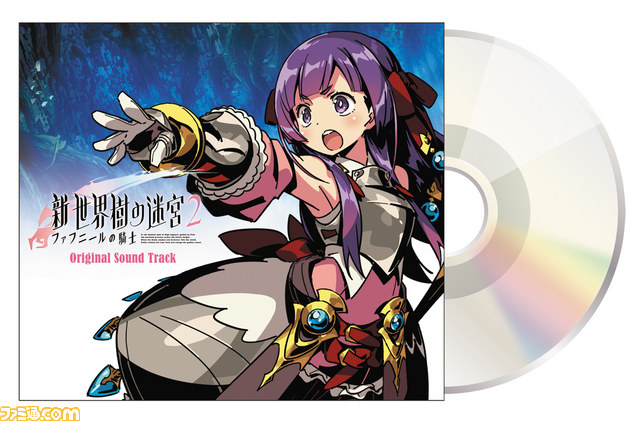 We also learned about a new cooking system that will allow players to combine monster drops and gathering points to create over 70 different dishes.  The food created via this system can then be used to earn in-game currency, which can then help to develop the town.  Along with this new system, a new character named Regina will make an appearance.  Voiced by Yu Kobayashi, Regina will be the cabinet minister's granddaughter, as well as an artisan chef.
Lastly, the article also provided information on trading Grimoires.  We now know that players will have the option to trade Grimoires for other items in-game.  While Street Pass exchanges are also listed as an option, specific details on how it would function were not released.  The article also states that unwanted Grimoires can be recycled, but was vague regarding how these exchanges would occur.
Etrian Odyssey 2: Knight of Fafnir will hit the Nintendo 3DS for Japanese audiences on November 27th.  We'll be sure to keep you updated with more information as it becomes available!