Paladin and Hunter Job Classes Confirmed For Final Fantasy Explorers
And Shiva will be there too.
08.20.14 - 12:53 AM
In the latest issue of Famitsu, new pages that take a look at Final Fantasy Explorers on 3DS have revealed the Paladin and Hunter job classes. If you take a look at the scan below, you can spot them right near the middle of the page. Check out those pretty screenshots, too!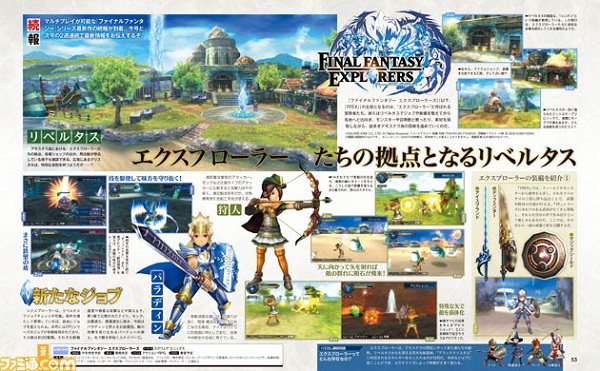 The update also reveals that icy eidolon Shiva will be in the game, which is hardly a surprise. At some point during the adventure, she will be an enemy that blocks the player from proceeding.
Final Fantasy Explorers is currently in development and no release date has been announced.