Ace Attorney - Dual Destinies Cofirmed For iOS in North America, Europe
Must. Avoid. Making. Objection. Pun. ...Take that!
08.10.14 - 12:43 AM
Capcom have announced that they will be bringing the iOS port of Phoenix Wright: Ace Attorney - Dual Destinies to North American and European audiences. This new version includes updated HD visuals and modified controls. Obviously, it will not have the 3D visuals that the Nintendo 3DS release had.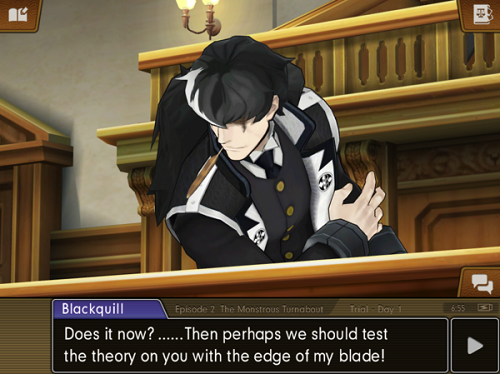 No date or price have been announced at this time. No Android version has been announced (and likely won't be) either.