Dragon Quest IV Available Later Today on iOS in North America
And it's already out in Australia and New Zealand!
08.06.14 - 5:59 PM
Earlier today, Square Enix launched the iOS port of Dragon Quest IV: Chapters of the Chosen on the App Store in Australia and New Zealand. This means, once the date turns over, it will also be available in North America and Europe.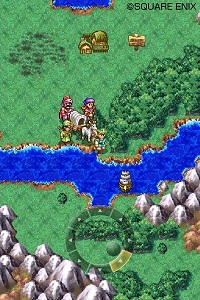 This version of Dragon Quest IV brings with it the same new content found in the DS version, along with updated controls iOS.
If you need a laugh, check out how they mistakenly spelled "Dragon" in the New Zealand release here.