Etrian Odyssey 2 Remake Heading to 3DS
Check out the debut trailer.
08.06.14 - 12:19 AM
This week's Famitsu has revealed that a remake of Etrian Odyssey 2, titled New Etrian Odyssey 2: Knight of Fafnir, will be released on Nintendo 3DS in Japan this winter. Just like the first game's remake, there'll be a host of new characters, scenarios and gameplay elements to keep things fresh.
Among them is what appears to be a new transform mechanic, teased in the image below: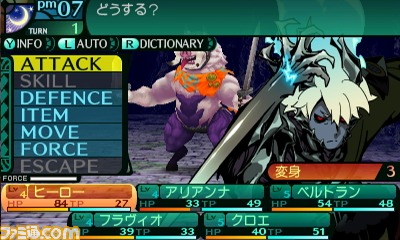 The first trailer has been released too, which you can watch here:
No western release has been announced at this time.