Xblaze: Lost Memories Announced For PS3 and Vita in Japan
Nobodies and lost memories? KH, anyone?
08.06.14 - 12:01 AM
Xblaze: Lost Memories, a sequel to visual novel Xblaze Code: Embryo, and set in the same universe 2D fighter BlazBlue has been announced. Details are still scarce at this stage, but the game will feature a new hero named "Nobody," who, surprise surprise, lost her memories. Toya Kagari, hero of the first game, will appear, but it doesn't sound like he will play a major role.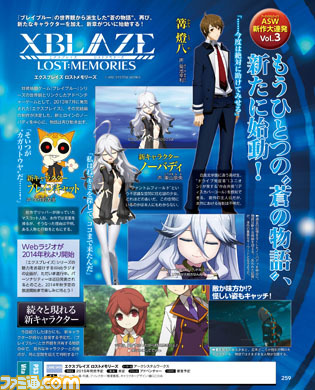 Xblaze: Lost Memories is due out on PlayStation Vita and PlayStation 3 sometime next year in Japan.