Alliance Chopper Coming to World of Warcraft Too
Nobody misses out!
08.02.14 - 5:04 AM
A little over a week ago, the Horde chopper won a player-voted poll against the Alliance chopper to be introduced as a new mount to World of Warcraft. Fortunately, lovers of the lion-crested Alliance vehicle won't miss out, as that too will now be coming to the game post launch of new expansion Warlords of Draenor.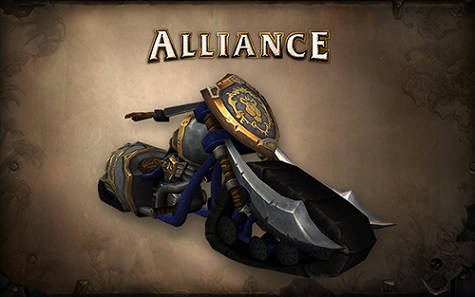 While all Horde characters will get their chopper for free, Alliance players will have to pay out a "pretty hefty sum of gold" in order to buy their own.
Warlords of Draenor is expected to release on or before December 20th.