More Details On Persona Q: Shadow of the Labyrinth
Dungeon mapping, team member options, Teddy Harems and more returning faces!
03.12.14 - 11:14 PM
Persona Q: Shadow of the Labyrinth, Atlus' upcoming dungeon crawler for the 3DS, is already teeming with additional options. Borrowing features from their sister series, Etrian Odyssey, Atlus has included a dungeon mapping feature as well as F.O.E. enemies to look forward to. The dungeons will be generated utilizing the touch screen of the 3DS.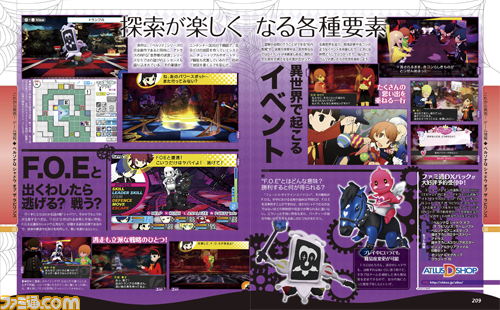 Upon starting the game, players will be given the choice to start as either the Persona 3 or Persona 4 protagonist. After that though, the options for team building open up immensely. Of course certain members will have specific interactions with others, with the most comical being Teddie's request to be paired with ladies only, effectively forming a Teddie Harem.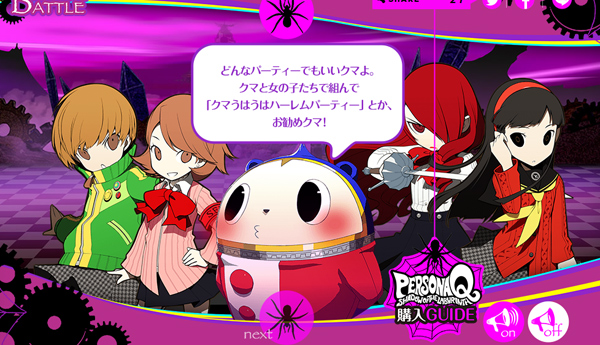 And what team would be complete without a tactician? In their latest videos, Atlus showcases both Rise and Fuuka, who will serve as your guides as you make your way through the game.
First is the shy S.E.E.S. member Fuuka Yamagishi, who is still earnestly helping you in any way she can.
Following Fuuka is Rise Kujikawa, the bubbly and cheerful tactical support of Persona 4.
Lastly, while players will be seeing familiar shadow enemies, new ones have been added as well. So plan your teams, pick your tactician, and get ready to go back to school in Persona Q: Shadow of the Labyrinth this fall!