Fate/Hollow Ataraxia Announced For Release on Vita
Only in Japan, if you didn't already guess.
01.29.14 - 9:49 PM
A sequel to well-known visual novel Fate/Stay Night, Fate/Hollow Ataraxia has been reported by Dengeki PlayStation as coming soon to the PlayStation Vita. This entry follows magician Bazett and her summoned servant Avenger as they fight and kill other Magi in order to win the fifth Holy Grail War.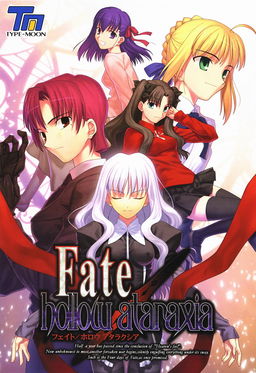 The Vita version has been confirmed to have full voice acting, but other details, such as a release date, are yet to be announced. While the original PC release was rated 18+ for strong sexual content, it is likely, though yet to be confirmed, that this upcoming Vita version will have all sexual content removed. We'll keep you updated with the details.