Final Fantasy XIV Gets A Collector's Edition On PS4
You know, in case you didn't already buy the PS3 or PC Collector's Edition.
01.28.14 - 1:04 PM
Square Enix has announced that Final Fantasy XIV: A Realm Reborn will be coming to the Playstation 4 on April 14. The game will see a simultaneous worldwide release and will come in both standard and collector's edition variants. If you're feeling fancy, here's what's included in the collector's edition:
Exclusive box featuring art by Yashitaka Amano
"The Sounds of Eorzea" musical score CD
Game disc and "The Waning of the Sixth Sun" additional content disc
Exclusive art cards
"The Art of Eorzea: A Realm Reimagined" art book
Security Authenticator
In-game items including: Helm of Light, Baby Behemoth Minion, Coeurl Mount, Behemoth Barding, Wind Up Moogle minion, and Fat Chocobo Mount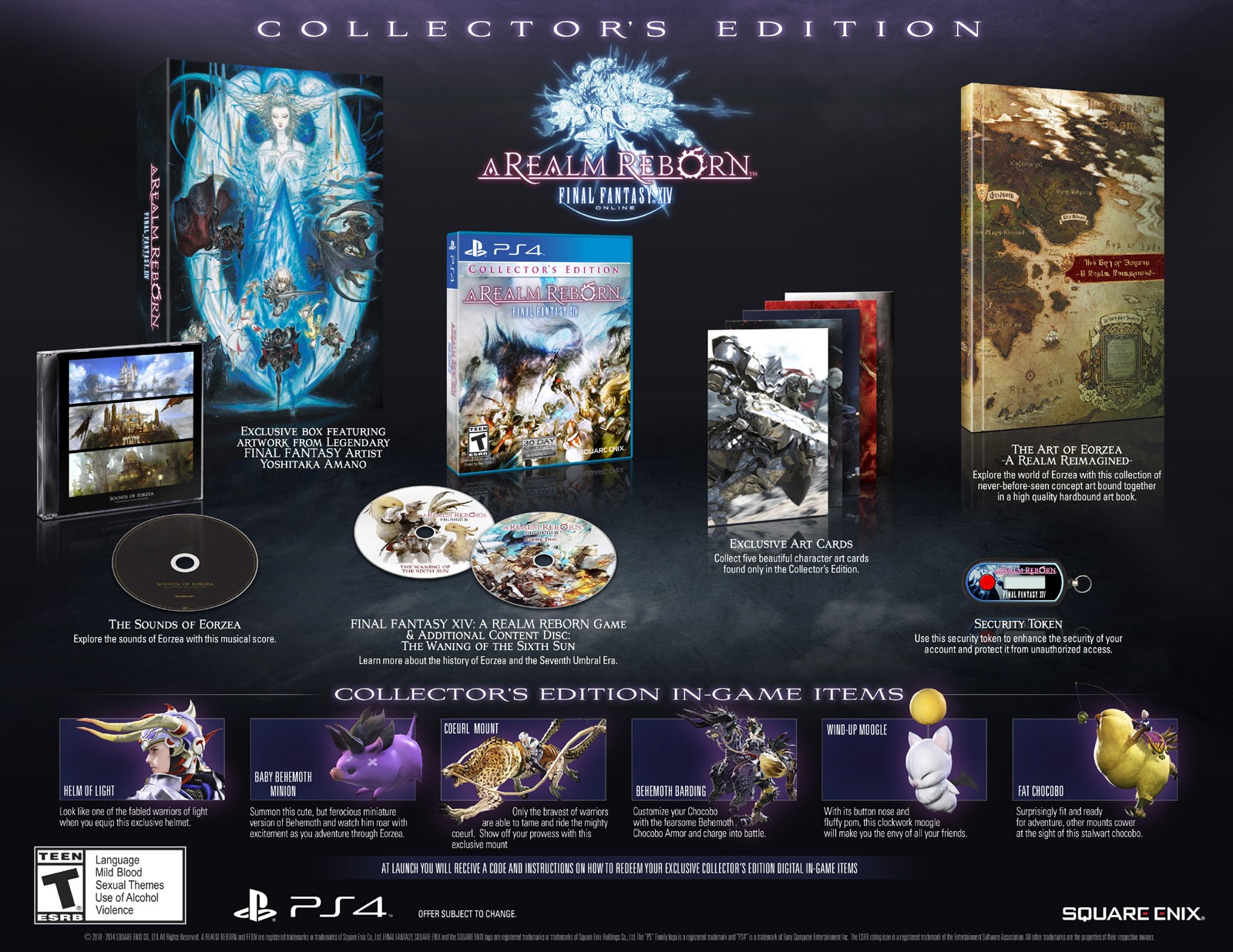 Both versions are currently available for pre-order from Square Enix's online store.