Is Borderlands 2 Coming To Vita Soon?
It's quite possible!
01.23.14 - 9:01 PM
Borderlands 2 publisher 2K Games recently tweeted (and then deleted) that the game would be arriving on PlayStation Vita consoles on March 18th this year.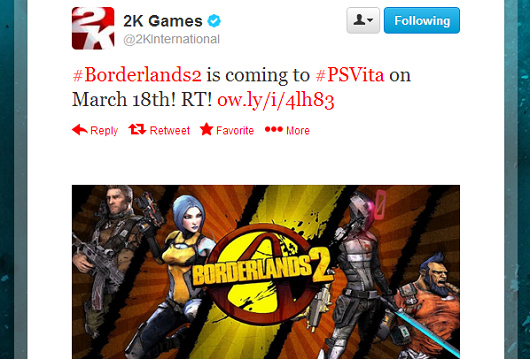 While there was speculation for a couple of days as to whether or not this date would be correct, 2K have recently made a public statement on the matter: "We apologize for a tweet about a release date for Borderlands 2 on Vita which was posted in error. The release date mentioned is incorrect," reads the tweet.
So while the Vita version may not be released on March 18th, it's pretty safe to say it won't be far off.