Hyper Goddess Creed Noire Limited Edition Detailed
Where do they come up with these names?
01.02.14 - 9:13 PM
Developers Sting and Compile Heart will be working together to create a new spin-off from the Neptunia series titled Hyper Goddess Creed Noire: Planet Destroyer Black Heart. Little is known about this new strategy/simulation RPG yet, but apparently moe will somehow play a role in the gameplay (and not just the art).
On release, there will be a limited edition priced at 9,800 yen ($93 USD) that includes a drama CD and Noire figure.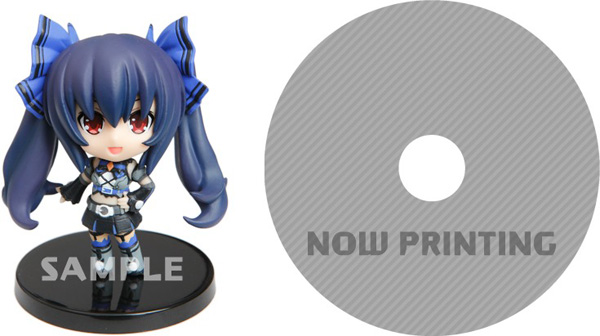 Hyper Goddess Creed Noire will be released for Vita on May 29 in Japan. The standard release will cost 6,800 yen ($65 USD), and the PSN download will be 6,000 yen ($57 USD).