New Pokemon For X & Y Announced: Doublade
A single sword evolves into two swords? Shocking!
09.25.13 - 5:24 PM
In the upcoming Pokémon X & Y games, you may remember the reveal of sword-like Pokémon Honedge a few months ago. Today, Nintendo has revealed its evolution: Doublade.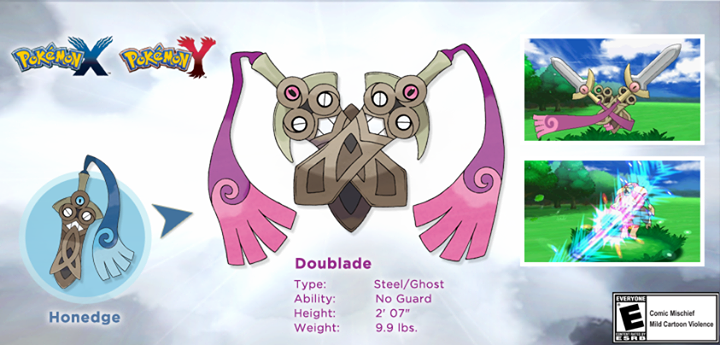 It's a Steel/Ghost-type and attacks by telepathically coordinating its blades. It carries the No Guard ability (which means it will never miss when it attacks, but attacks targeting it will never miss either).
Pokémon X & Y are due for worldwide release on October 12th.