Final Fantasy X / X-2 HD Remaster Gets Its Own Vita
But will it make it overseas?
09.09.13 - 1:41 PM
Last night at SCEA's press conference, Sony unveiled a new model (PCH-2000) for its PlayStation Vita handheld. Besides being 20% slimmer, 15% lighter and rounder than the first iteration, it also has a high-definition liquid crystal display in place of the 1000's OLED screen, and comes with 1 GB of internal memory. Oh, and there's more battery life. On top of it all, a 64 GB memory card ($100) was also announced.
The conference showed the new Vita in several different colours, but also a few limited edition game-themed models. Final Fantasy X / X-2 HD Remaster Resolution Box is one such model, and it's releasing in Japan sometime this year. No price point was given, but for comparison's sake, a Gods Eater 2 model will go for 25,960 yen ($260.62 US) and a Gundam Breaker one for 29,480 yen ($295.96).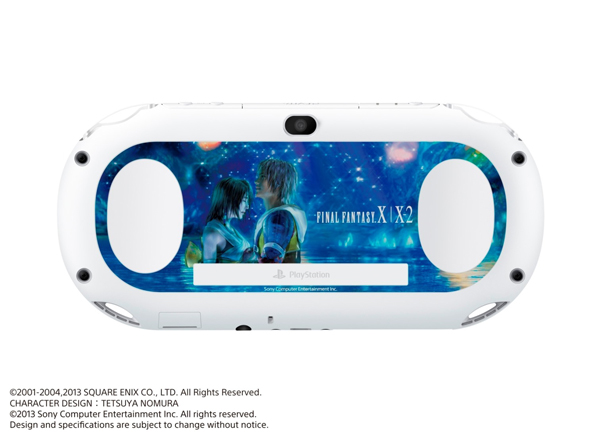 Final Fantasy X / X-2 HD Remaster, also a PS3 title, still does not have a release date.